What is your favorite plant?
June 10, 2008
Sarada Krishnan
, Director of Horticulture & Center for Global Initiatives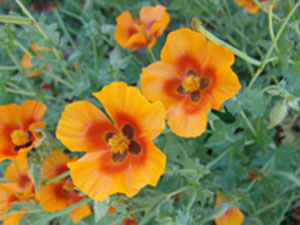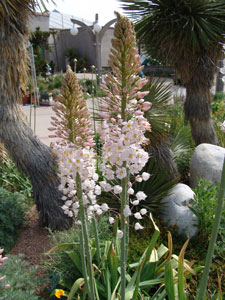 This is a question I get asked quite frequently. To me as a horticulturist and a plant lover, it is a very complex question to answer. It is like asking a mom to choose her favorite child. Each plant has its own unique individuality from its growth habit to flower color, some desirable and others not quite so. Trialing various plants to determine their adaptability to a particular region is what botanic gardens do best. At Denver Botanic Gardens we test plants from various regions of the world and it is this diversity of plant life that makes a visit to the Gardens unique and exciting. As you stroll through the Gardens in the next week or so, here are a few flowers that you can look out for: the stately flowers of the Foxtail Lily (Eremurus spp.) in various pastel colors; the delicate flowers of the horned poppy (Glaucium spp.) in shades of yellow to dark-orange; the diversity of flower forms and colors of Iris hybrids and cultivars; and don't forget the show-stopping display put on by the Iceplants (Delosperma spp.) With this kind of plant diversity, how is one to discriminate and choose a favorite? While you walk through the Gardens, if you can identify a favorite, please drop me a line and let me know.