Congrats to Maggie
May 22, 2008
Research & Conservation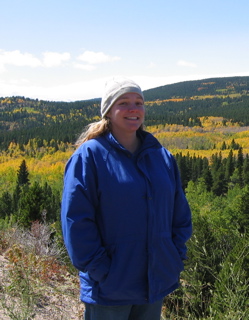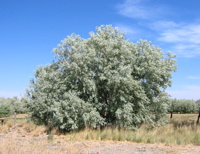 Please join me in congratulating my University of Denver graduate student, Maggie Gaddis, on the successful defense of her masters thesis, "Environmental impact of restoration of riparian ecosystems: fitting Russian olive (Elaeagnus angustifolia) into the picture." This research was funded by a grant to Denver Botanic Gardens by the Center for Invasive Plant Management to assess the success of restoration projects across the Rocky Mountain region where invasive Russian olive has been removed.  
In lay-speak: Maggie tromped around Montana, Wyoming and Colorado measuring plants and soil in places where folks were trying to repair riverside ecosystems. This work has important implications for management of our wild spaces. Kudos, Maggie! Here is more information on the conservation research that we do at the Gardens in collaboration with institutions like Universities. 
This blog post was written by Anna Sher, Ph.D., adjunct researcher and former director of the Research & Conservation Department at Denver Botanic Gardens.