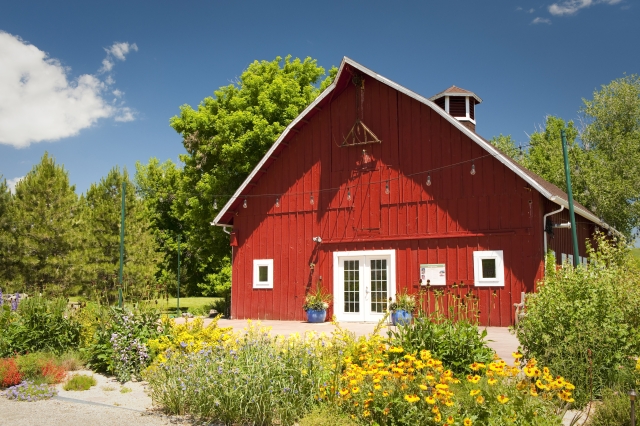 Chatfield Farms
Denver Botanic Gardens Chatfield Farms, managed in cooperation with the U.S. Army Corps of Engineers, is a 700-acre native plant refuge and working farm located along the banks of Deer Creek in southern Jefferson County.
Chatfield Farms is gradually re-opening to the public. We look forward to welcoming you back! Chatfield Farms is open with limited capacity and timed tickets. Tickets will be available two weeks at a time. Tickets will not be available onsite.
It is only with your cooperation as a visitor that we can succeed in this re-opening. Please follow the procedures outlined here.
October Pumpkin Patch Hours 
Monday–Thursday,  (must pre-purchase Chatfield Farms General Admission Tickets)
Friday–Sunday, (must pre-purchase Corn Maze Tickets)
No pets allowed at Chatfield Farms. Service dogs/animals are permitted. Please do not leave pets in cars–you will be asked to take them home. Children under 16 must be accompanied by an adult. Here are other visitor guidelines.
Chatfield Farms Location
8500 W Deer Creek Canyon Road
Seniors (65+), Students & Military (w/ID)
$5
Children 12 and Under
Free

Parking & Transportation
Parking is included with admission and is located near the Earl J. Sinnamon Visitor Center. Parking lot opens at 8:50 a.m.

Map of Chatfield Farms
Here is a map of our Chatfield Farms gardens and facilities, including the location of the immersive sculpture One Fell Swoop by Patrick Dougherty.
Photo Policy
Guidelines are intended for all guests, but a photography permit is required for commercial and portrait photography.

Tours
Enjoy a guided tour of Chatfield Farms to learn about agriculture, horticulture, ecology and history.