New arrivals are here! Easily shop online or in store to find the fall décor that inspires you. 
The Shop at the Gardens offers more than 10,000 items that have been specially chosen by our staff to reflect the Gardens' core values of sustainability, transformation, diversity and relevance.
You'll always find something unique among the gift shop's many affordable, relevant offerings:
All­ natural gifts
Locally made items
Plants and gardening supplies
Books about gardening for adults and kids, including books written by Denver Botanic Gardens staff
Holiday, birthday, anniversary and graduation gifts
Jewelry, hats, cards, soaps and more
Birdbaths and garden statuary (available seasonally)
Online Shopping
The online store will be closed starting Oct. 1, 2021. Please visit or call the Shop after that date.
If you'd like to shop virtually, you'll find a range of items from the Shop at the Gardens available at a new online storefront.
Curbside pick-up available for all local orders
Free shipping on orders over $100
Members receive 10 percent off their online purchase 
York Street Shopping
The Shop at the Gardens is open for shopping both outdoors and indoors.
The Shop is located in the Bonfils-Stanton Visitor Center.
Credit and debit cards, checks or cash accepted.
Non-vaccinated visitors are strongly encouraged to wear masks.
Members receive 10 percent off their purchase.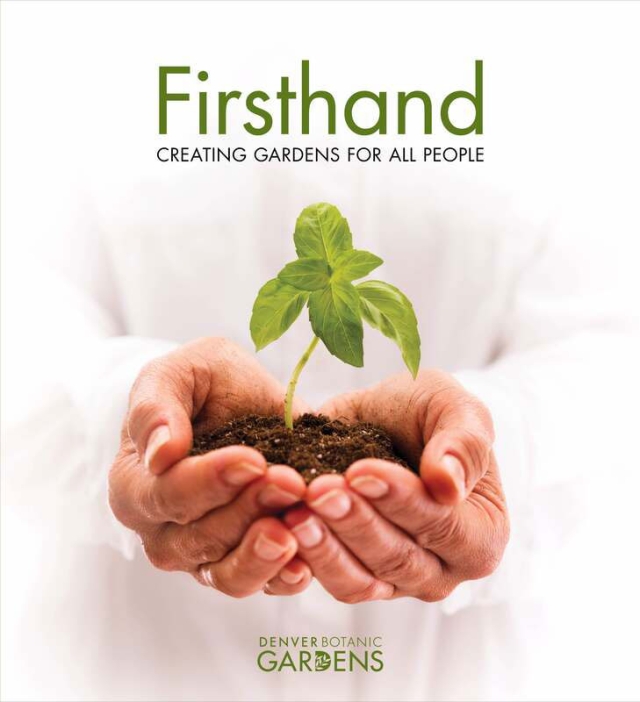 Featured Book
This stunning award-winning book tells the story of the Gardens from its early 20th-century beginnings to the completion of its Master Development Plan in 2020. Featuring compelling stories, exquisite photography, archival images and engaging quotes, "Firsthand: Creating Gardens for All People" captures the diverse people, plants and programs at Denver Botanic Gardens. Limited quantities available in the Shop and online.
"Firsthand: Creating Gardens for All People" is the winner of the silver award in the coffee table book category for the 2021 IBPA Benjamin Franklin Awards. The IBPA has been recognizing excellence in independent book publishing for more than 30 years. "Firsthand" was published with Southwestern Publishing House in 2020.