The New Art Galleries Are Opening!
September 24, 2020
Kathryn Fay
, Assistant Manager of Exhibitions, Art Collections and Registration
After months of planning, scheduling and installing, the new art galleries in the Freyer – Newman Center are opening Saturday, Sept. 26 with four shows! Two are from local Colorado artists, one displays the talents of students and instructors from the School of Botanical Art & Illustration, and another showcases some staff-favorite oddities from the Gardens' collections. 
Art Galleries Open 10 a.m. – 4 p.m. daily, starting Sept. 26
Included with Admission
Get Tickets and Member Reservations
Ghost Forest by Melanie Walker evokes the experience of wandering through an aspen forest. Her works on fabric stretch up to the ceiling like trees or drift across the walls like falling leaves, offering a space to reflect on the memories that connect us to wild places.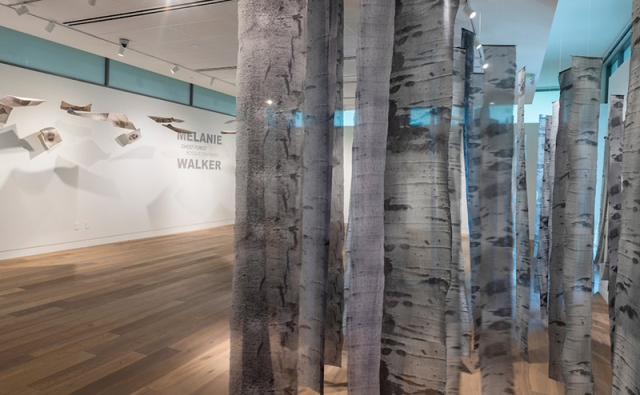 Koko Bayer is a Denver-based artist whose work focuses mostly on outdoor installations of printed images. Pink Lemonade Hope is part of Bayer's "Project Spread Hope"—a series of installations created in response to the COVID-19 crisis as a reminder of the power of optimism. Bayer uses her distinctive "pink lemonade" palette of magenta and bright yellow to reinforce her message through an aesthetic that's warm and uplifting.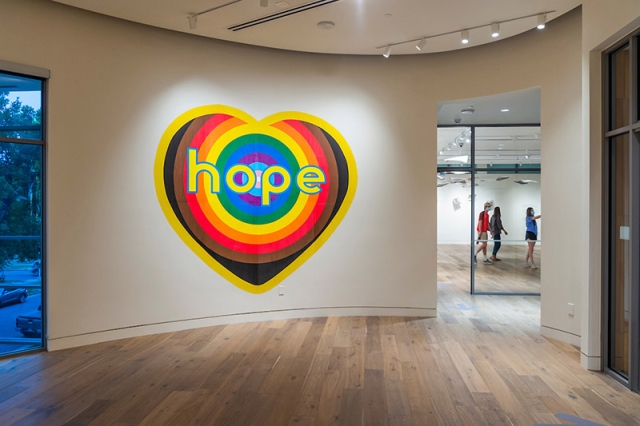 In honor of its 40th anniversary, Denver Botanic Gardens' School of Botanical Art and Illustration highlights gardens as places of sanctuary and renewal through a special juried exhibition of works created by the school's students and graduates. The Garden & Haven exhibition celebrates the capacity of the natural world to remind us that even through times of sadness and fear, the cycle of renewal will always continue.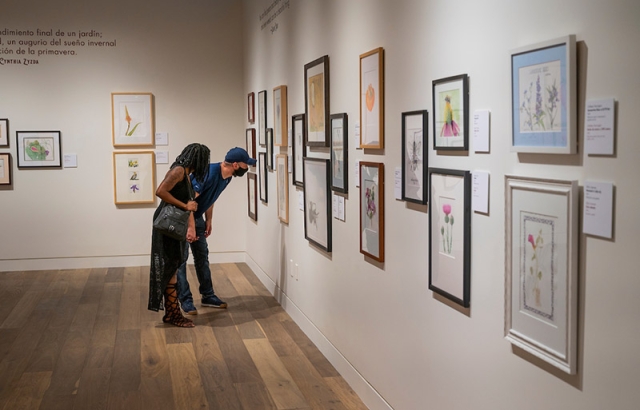 From the Vault presents some of the most interesting and unique objects in the Gardens' collections, most exhibited for the first time. The exhibition includes paintings, rare books, dried fungi, tools from Hildebrand Ranch and a whole host of other objects of artistic, scientific and historical value.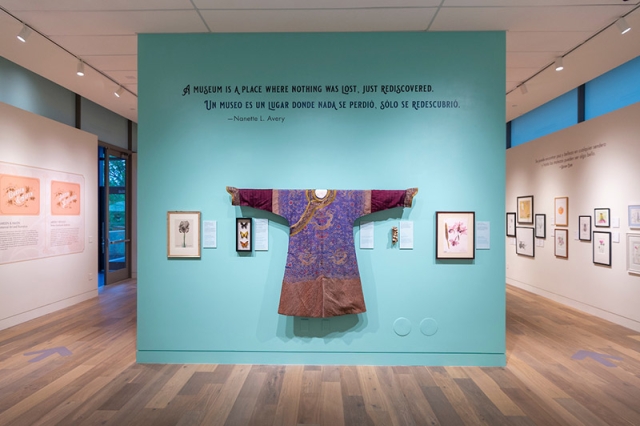 The exhibits team is excited to welcome everyone to the first shows in our brand-new galleries. We can't wait for you all to come enjoy, relax and marvel at another facet of our wonderful Gardens!