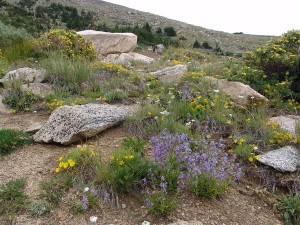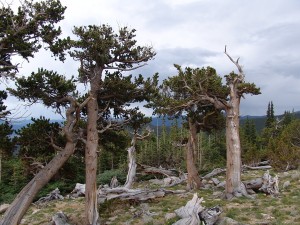 Mount Goliath, the northern shoulder of Mount Evans and located within the Arapaho National Forest, takes my breath away each time I visit. Visitors to this fragile alpine environment can experience the highest cultivated garden in the U.S. (managed by Denver Botanic Gardens in conjunction with the U.S. Forest Service), enjoy the Dos Chappell Nature Center or hike the M. Walter Pesman Trail. 
As one wanders through the trail, one can witness numerous alpine wildflowers along with one of the most accessible stands of Rocky Mountain bristlecone pines (Pinus aristata), some of them over 1,500 years old.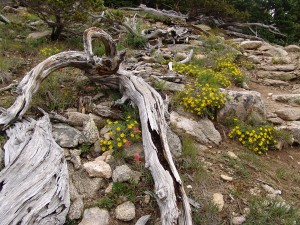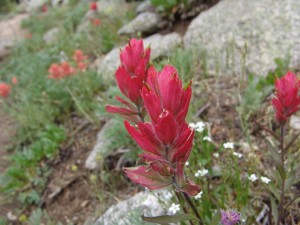 If you haven't been up to Mount Goliath, this is the perfect time to get up there. Visit our web page to find out when docents along the trail will be available to share knowledge of wildflowers, ecology and more. A Denver Botanic Gardens membership does not allow free access to the U.S. Forest Service Mount Evans Recreation Area. Visitors to Mount Goliath and Mount Evans need to pay the recreation area fee at the fee station.