When you decide to become a member of Denver Botanic Gardens, you might be thinking about the many visits you will enjoy with friends and family: enjoying the Orchid Showcase and the Boettcher Memorial Tropical Conservatory on a cold blustery day in the winter, the warm evening strolls in the summer, getting delightfully lost in the autumn Corn Maze at Denver Botanic Gardens at Chatfield, the year-round discounts at The Shop at the Gardens and Offshoots Café, or taking children or grandchildren to have a day of play and discovery at Mordecai Children's Garden.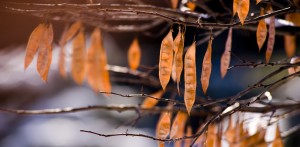 What might not occur to you is this: In addition to providing yourself with a full year of opportunities, you are also helping to provide a cultural non-profit organization with an imperative source of revenue. Denver Botanic Gardens is a living museum that serves as a source of education, entertainment, and inspiration for the community at large. The funds procured each year through membership sales allow Denver Botanic Gardens to continually flourish and improve the environment and programs we offer to our visitors--members and non-members alike.
The many benefits you receive as a member are our way of saying thank you for your support. We feel membership should never be taxing; though you should always consult your tax professional regarding the deductibility of a membership purchase, membership categories up to and including the Four Seasons level ($1,250.00) are considered a charitable donation and have no fair market value for tax reporting purposes.
We could not be all we are without the ongoing support of our members. Join or renew today to do something beneficial for yourself, the community, and for an organization that strives every day to embrace and expand on its core values of transformation, relevance, diversity and sustainability.
Ali Heinonen, Membership Coordinator