Unique finds in Colorado's flora
February 10, 2022
Jennifer Ackerfield
, Head Curator of Natural History Collections & Associate Director of Biodiversity Research
Our knowledge of the flora of Colorado is ever evolving, thanks to continued botanical explorations to under-surveyed areas of the state. Recently, two new species were added to the list of plants known to occur in Colorado – Physaria nelsonii (Nelson's bladderpod) and Penstemon bleaklyi (Bleakly's penstemon) – in two remarkable ways. 
The realization that Physaria nelsonii occurs in Colorado began with a query about an odd distribution of another bladderpod, Physaria congesta (Dudley Bluffs bladderpod). Physaria congesta is a rare, narrowly endemic species in Colorado, found only on shale barrens in Rio Blanco County, in the very northwestern corner of the state. The query received concerned an odd collection of this species made by Melissa Islam, former head curator of the Research & Conservation Department at the Gardens, in Moffat County. While this may seem within range of the species, it is quite far from the known range of P. congesta.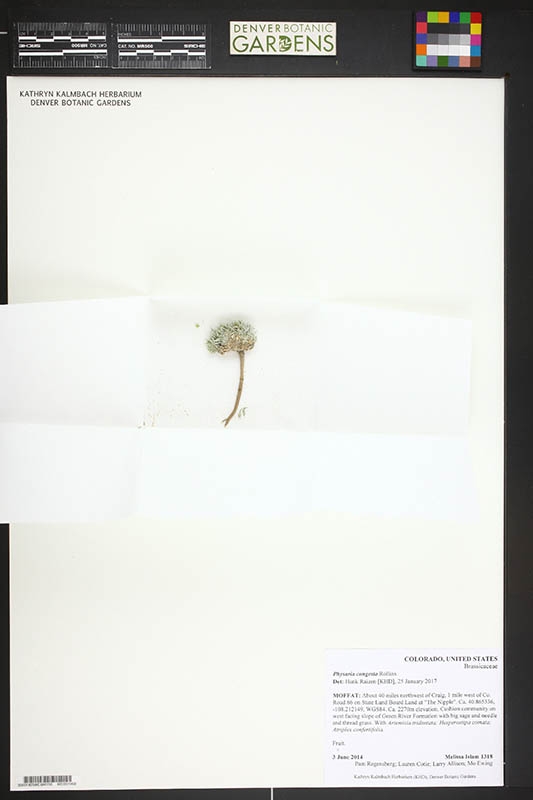 Physaria nelsonii
When I first pulled the specimen in question, my first thought was that it appeared to be correctly identified. But you should always explore additional options when in doubt and the identification just doesn't quite fit! Collections Assistant Margo Yousse and I went next door to the Helen Fowler Library to consult additional references from the surrounding states. And low and behold, in "Intermountain Flora," we discovered that the specimen perfectly fit the description for Physaria nelsonii! While previously only known from Utah and Wyoming, this one specimen that had been identified as P. congesta now represents the first collection of Physaria nelsonii in Colorado.
The discovery of Penstemon bleaklyi in Colorado began with a trip to the Culebra Range of the Sangre de Cristo Mountains in 2016. I was searching for specimens of alpine Cirsium (thistles) to include in my graduate research, when I noticed a beautiful Penstemon growing among the rocks. As I was only collecting physical specimens of thistles on this trip, I took a photograph of the plant and later uploaded it as an observation in iNaturalist. And there it sat. Unidentified. I could not figure out what this penstemon was! That was until just a few months ago, when a botanist from New Mexico determined the penstemon to be the newly described species, Penstemon bleaklyi. This species had previously only been known from New Mexico, and this observation represented the first record of it in the state of Colorado!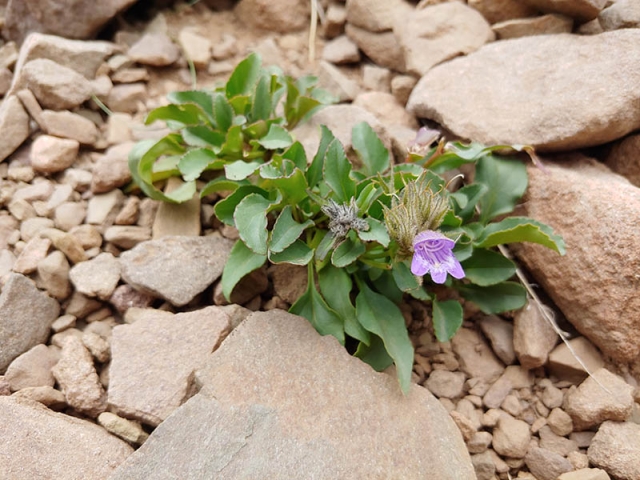 Penstemon bleaklyi
To understand the biodiversity present in Colorado, it is crucial to continue making botanical explorations – collecting voucher specimens for deposit in the Kathryn Kalmbach Herbarium of Vascular Plants. We might just be off on a new expedition or two this summer, thanks to these new finds!