Sustainable Fall Garden Clean-up
November 5, 2021
Michael Guidi
, Manager of Horticulture Research
Autumn is in the air! Fall marks a transition period in our gardens when most perennials, trees and shrubs enter dormancy for the winter, with flower shows giving way to textural and skeletal plant arrangements. Among gardeners, there is often the urge to tidy up after the first frost by immediately cutting back perennials and removing plant debris, but this can be counterproductive to both the aesthetic and ecological value of your garden. Here are a few tips to maximize the ecological utility of your garden this winter while maintaining a beautiful yard.
Leave as much standing plant material as possible. 
Many species of invertebrates, including beneficial insects and pollinators, use plant stems to nest or overwinter. By removing standing plant material from our gardens in the fall, we don't allow these species to complete their life cycles. Birds and mammals also rely on upright dried plant material for food or shelter.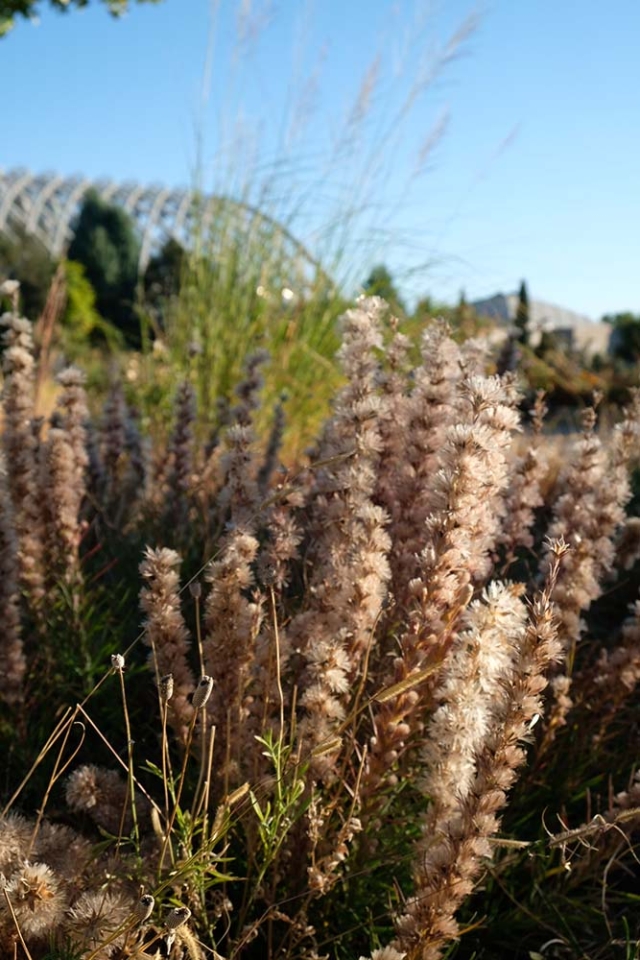 Liatris punctata
In the spring once temperatures have warmed, cut back grasses and flower stems. Even better, cut back flower stalks at varying heights leaving some vertical stems in place as this helps native bees and other insects emerge from their winter slumber. 
There is an aesthetic upshot as well; dormant plants in the winter are beautiful and allow you to see contrasting botanical shapes and forms in stark relief. Ornamental grasses in particular juxtapose beautifully with bold seed heads like Echinacea or stiff upright forms of Liatris and Silphium. Of course, some plants hold up better than others in dormancy so consider cutting back unsightly soft plant material while leaving more rigid plants. You might be surprised how beautiful your garden is in the low, slanted light of autumn and winter.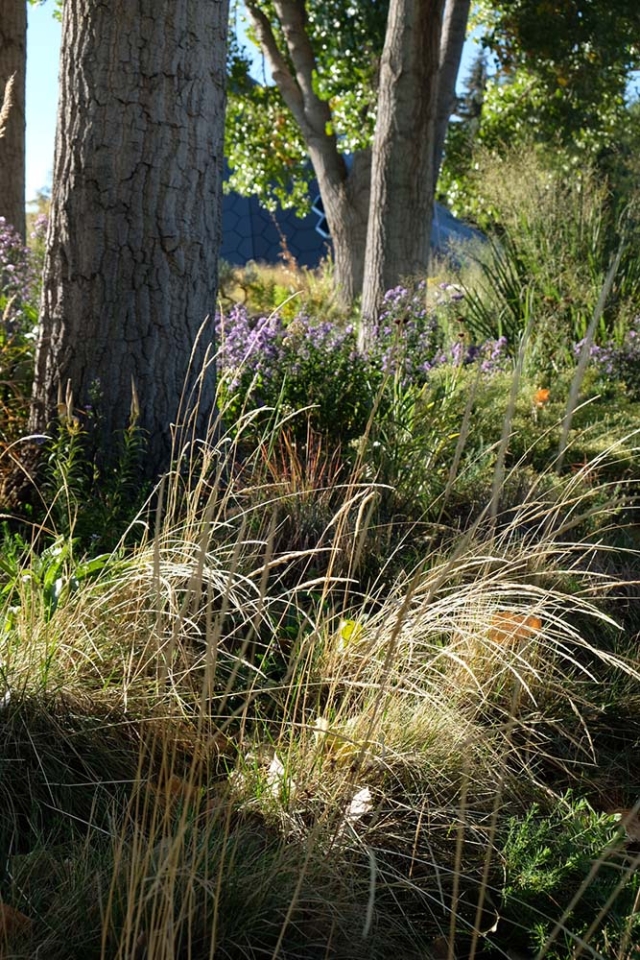 Dormant grasses catching light.
Allow some leaves, stems and other organic material to remain on the ground. 
This additional habitat will be appreciated by a wide array of organisms. For example, nearly three quarters of Colorado's native bee species nest underground, so a covering of plant litter can help protect their nests over the winter and in the early spring when they become active. Allowing plant material to decompose in place can also improve soil health and provide nutrients to your plants, but keep in mind that this will depend on the type of garden that you have; xeric or dryland gardens may resent too much organic matter while more traditional perennial or shade gardens will appreciate the additional detritus. Vegetable gardens are an exception where it's best to remove as much plant debris from your crops as possible to mitigate pressure from pests and pathogens.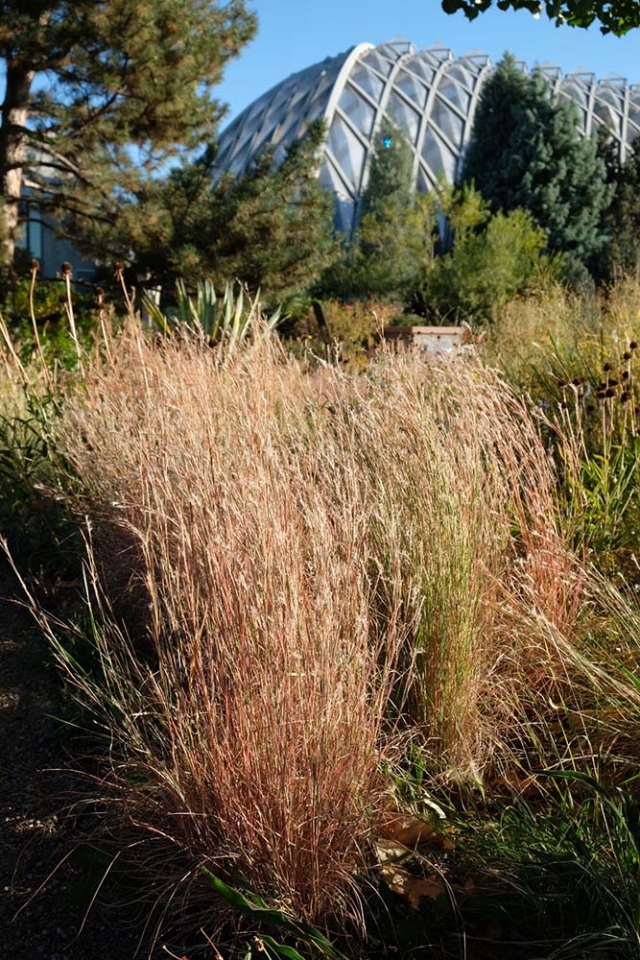 Schizachyrium scoparium
Start a home compost pile with your yard waste rather than throwing in it the trash. 
Alternatively, Denver residents can obtain free paper lawn bags and drop off leaves at designated sites this fall. In the spring, pick up discounted compost made from community collections (you can find details at Denver.gov ). For a fee, you can also sign up for weekly compost collection if you live in the city of Denver. 
Any of these options help to keep organic material out of landfills. Organic matter, including food scraps and yard waste, is the single largest input to landfills in the United States and substantially contributes to greenhouse gas emissions, especially methane. Composting organic material or sending it to designated compost facilities can drastically reduce your environmental impact while providing a useful garden resource. 
This article first appeared in the November issue of Life on Capitol Hill. Photos by Michael Guidi.