Specimens as Source Information
April 21, 2021
Research & Conservation
In 1995 I published a book titled "Illustrated Keys to the Grasses of Colorado." This little book was well received and is still used today to identify Colorado grasses. Three years ago, I decided to revise and update it. That involved adding more species, writing new keys, making additional illustrations and expanding descriptions. I turned to the Kathryn Kalmbach Herbarium (KHD) and other Colorado herbaria to help me with this task.
Most people do not realize that the source information for writing botanical keys, floras and guides is based on the files of pressed and dried plant specimens in herbaria. The herbarium is a library of raw information upon which these statements and descriptions are based. KHD has over 60,000 plant specimens, including a large collection of grass specimens. Nearly every grass species growing in Colorado is represented there. I studied these specimens to check species descriptions and to check the accuracy of the keys.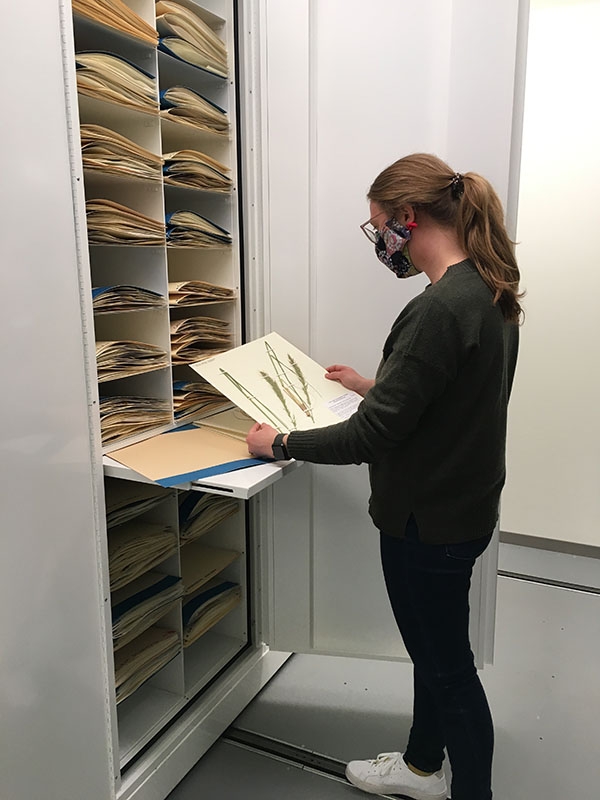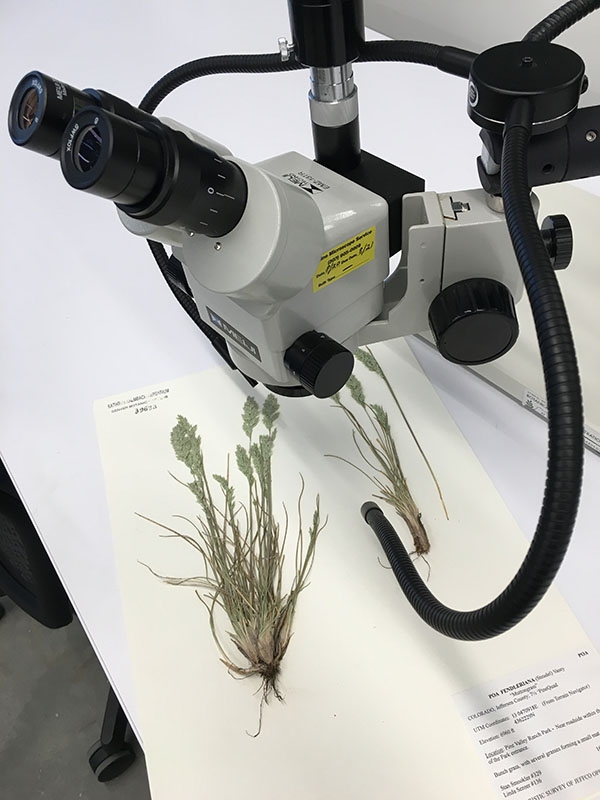 Examples of pressed and dried specimens that provide the source information for botanical keys, floras and guides.
Data such as species distribution, habitat, elevation range and frequency were taken from KHD and the other herbaria in Colorado. This was done by accessing data found in the Southwestern Environmental Information Network (SEINet). All data there is based on actual specimens and many of the specimens are imaged. All KHD's specimens are imaged. SEINet holds a wealth of information for the professional and amateur botanist.  
My revised book is titled "Colorado Grasses with Illustrated Keys." It is an accessible guide to over 350 species of grasses growing in Colorado. Most of the species are also found in Wyoming and the Southern Rocky Mountains. It features illustrated keys to species, detailed descriptions, distribution maps and an illustrated glossary. Grass morphology is explained and illustrated. I hope this book will aid anyone interested in identifying and studying this important plant family. It will be available this month and can be purchased through the Colorado Native Plant Society.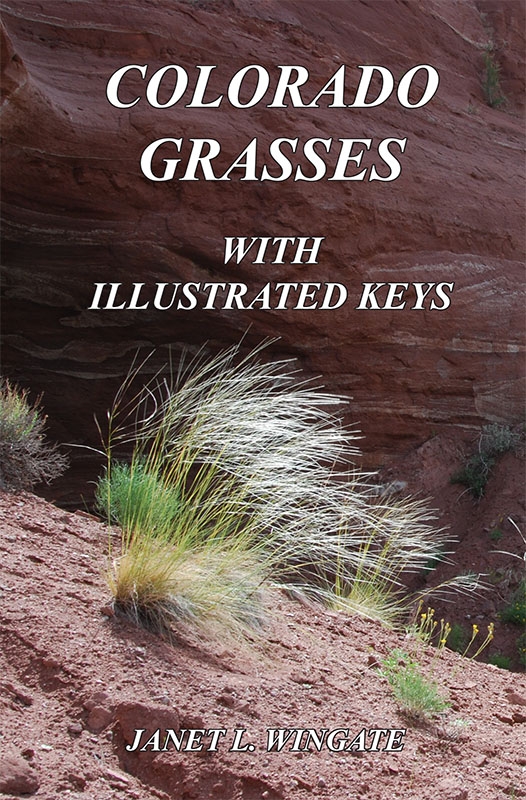 This post was contributed by Janet L. Wingate, emeritus curator, Kathryn Kalmbach Herbarium.
 
Comments
Congratulations!!!
Wow, what an accomplishment! My cherished and dog eared "Illustrated Keys to the Grasses of Colorado" circa 1995 can finally retire. I look forward to cracking open this new book.
Add new comment