Saving Tiny Plants Through Big Collaboration
August 26, 2021
Jennifer Ramp Neale, Ph.D.
, Director of Research & Conservation
As summer is starting to wind down and field season is largely wrapping up, work in the alpine continues. The alpine field season, being higher in elevation, is delayed compared to the flowering season of our plains and montane areas. 
Seed Conservation Research Associate Alex Seglias has been trekking to the alpine throughout the last several weeks scouting tiny alpine plants trying to time it just right in order to collect seed of some rare ones. While her work is part of a few different studies, it all contributes to the North American Botanic Garden Strategy for Alpine Plant Conservation.
Born out of a continental desire to protect our rarest habitats, we have published the North American Botanic Garden Strategy for Alpine Plant Conservation in collaboration with the Betty Ford Alpine Gardens in Vail, Colorado. The strategy, modeled after the Global Strategy for Plant Conservation and the North American Botanic Garden Strategy for Plant Conservation, lays out a comprehensive framework for documenting and conserving alpine plants and their habitats. 
Collectively we aim: 
To understand and document alpine plant diversity 
To conserve alpine plants both in situ and ex situ
To promote an understanding of the alpine and the protection efforts needed to conserve these fragile systems 
To expand our capacity to take action 
Alex's work assessing how species will respond to warming temperatures will improve our understanding of protection efforts needed in alpine systems. And the seed collection, while linked to a Center for Plant Conservation project funded through the IMLS (MG-245983-OMS-20), also contributes to our active ex situ conservation efforts for the alpine. Horticultural work linked to our Rock Alpine Garden and Mount Goliath also further our knowledge and conservation of alpine plants and their habitats.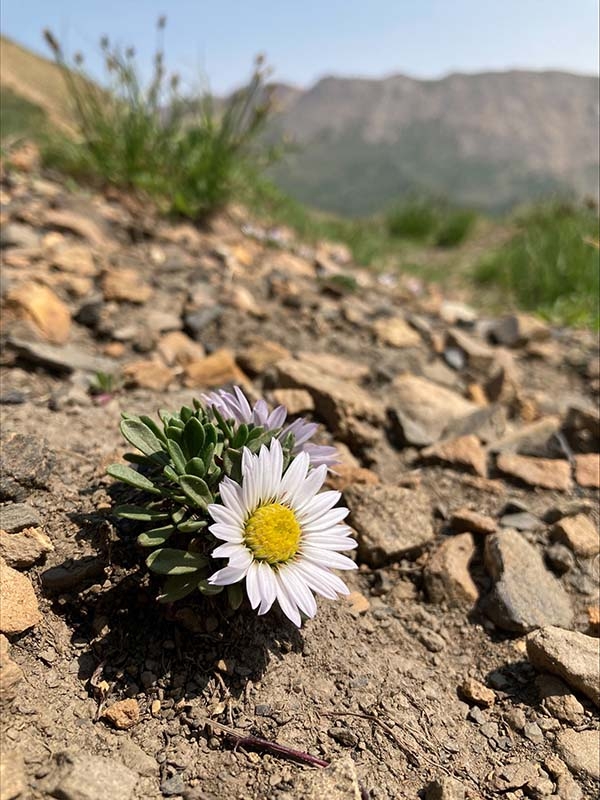 Photo by Alex Seglias. Townsendia rothrockii thriving in a population not documented in more than 50 years. 
Simply spending time in the alpine can lead to new discoveries. Just a few weeks ago our team stumbled upon a large population of the rare Townsendia rothrockii, the Rothrock Townsend-daisy. After returning from the field, the team learned that this population had not been documented since 1970—that's more than 50 years! We are now able to update these records furthering our knowledge of where this species lives. 
Conservation strategies bring together diverse groups focused on a common goal. In 2022, we will focus efforts on expanding our partnerships to incorporate those working in alpine regions across North America. Through these expanded collaborations and focused work on achieving our targets, we can have a positive impact on conserving our fragile alpine ecosystems.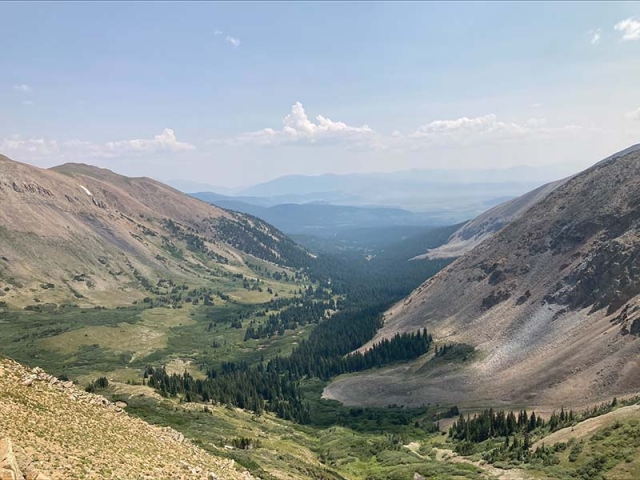 Photo by Alex Seglias. Boreas pass, Colorado, Townsendia rothrockii habitat.