Developing a Therapeutic Horticulture Program: Compassion Fatigue
August 31, 2021
Horticulture Intern
Ever since I interned at my college's botanic garden in 2019, I knew I had a passion for working with plants. I have also known for a while that I want to pursue a career that helps people, especially those with mental afflictions. The internship at Denver Botanic Gardens working with Angie Andrade in therapeutic horticulture was the perfect combination of my interests! I have had an incredible summer growing and learning about the critical role therapeutic horticulture can have for helping society.
For my internship project this summer I chose to develop a program for people with compassion fatigue or burnout syndrome. This means I primarily worked to target people who are care givers, however, burnout can be felt in a wide range of professions and circumstances. The program is a self-guided walking booklet that instructs people on eight separate walks in the Gardens throughout the year. Each walk has a theme, some of which repeat: awareness, resiliency, joy, gratitude, balance and journey. Additionally, there is an initial group walk where mindfulness techniques are taught that can be used throughout all the walks. 
Each walk emphasizes journaling, teaching participants about the Gardens with select plant information and helps relate their struggles to metaphors found in nature. One example uses a waterlily metaphor. Waterlilies grow in the worst quality soil, growing up through muck, and yet they emerge with incredible beauty. The pristine flowers do not reflect the mud they have had to trudge through to get their head above the water. This metaphor offers a beautiful example of resiliency and strength in nature and can then be used by participants to reflect on their own "mud" that they have grown out of and the strength within themselves.
Developing this project and participating in all aspects of the internship have been a such a special experience full of bounds of self-growth and inspiration for my future. 
 
This article was contributed by horticulture intern Jenny Zwigard. Jenny is originally from New York City, but has spent much of her life living in upstate New York. She is entering her senior year at Cornell University and majoring in environment and sustainability studies, as well as perusing a minor in plant sciences.
Gallery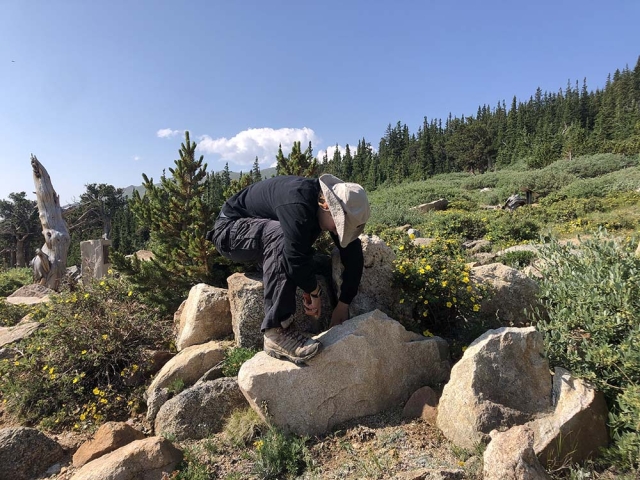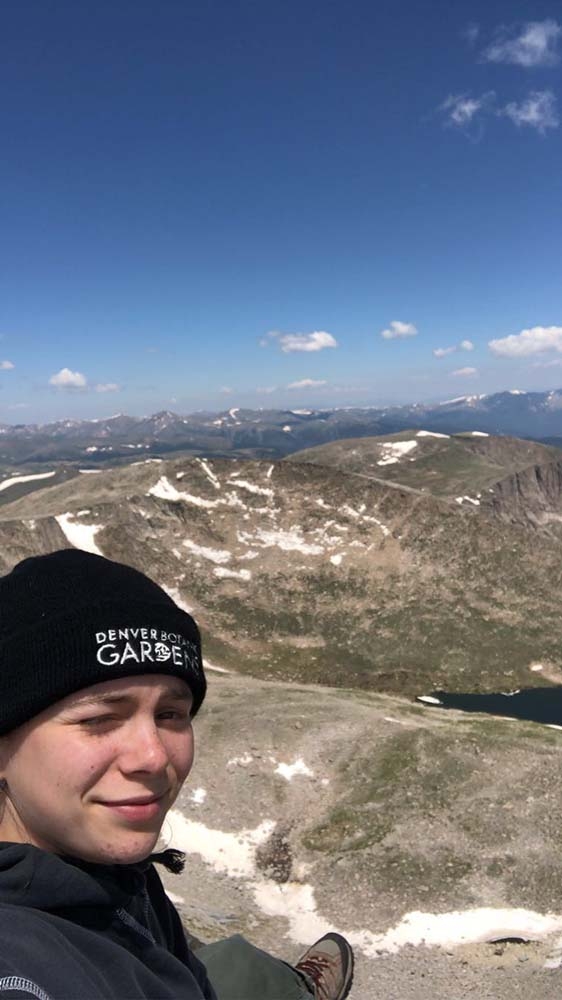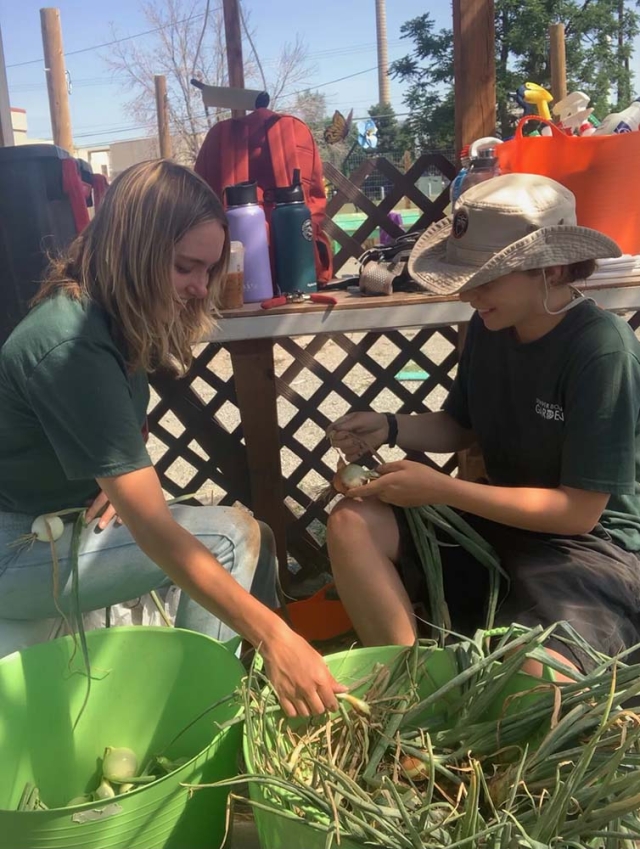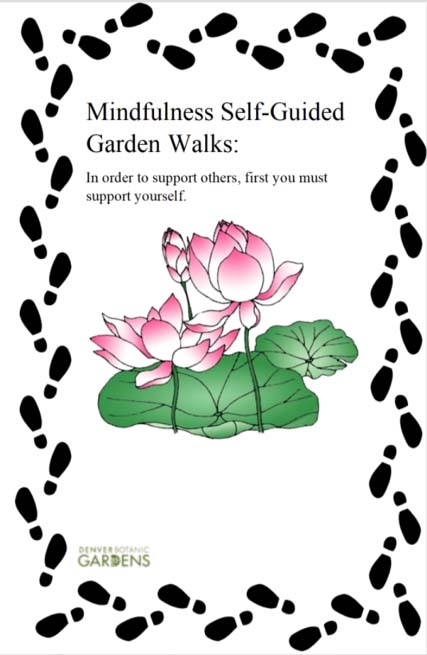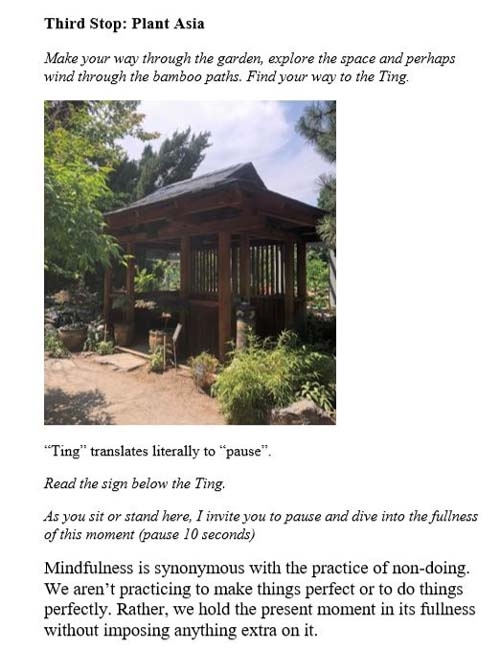 Comments
Mindfulness Self-guided Garden Walks
I am a volunteer at the gardens and also a caregiver for a husband who has Alzheimer's. I am often in the Gardens to recuperate and calm my tension. Where can I get hold of a copy of this booklet?
Add new comment