New brown bag series: Re-search the Gardens: Meet Our Scientists
July 6, 2011
Jennifer Ramp Neale, Ph.D.
, Director of Research & Conservation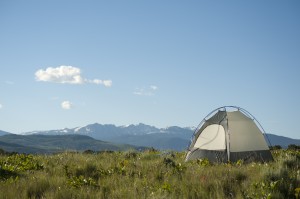 Are you familiar with Denver Botanic Gardens Research & Conservation department? Have you ever wanted to know more about the type of research we do? We currently have ten staff in our Research & Conservation department with a lot of scientific expertise; we have three PhD and five MS degrees between us. In addition to our core staff, we have seven adjunct researchers collaborating with us on various projects ranging from curating our ethnobotanical collection, to evaluating revegetation practices after removal of invasive species. Our new brown bag series: Re-search the Gardens: Meet Our scientists will provide you with the opportunity to meet the Gardens' scientists and learn about the great work we do to protect our region's natural heritage.
The first talk in the series will be held on Wednesday July 13 in the Waring House Great Room from noon – 1 p.m. The opening talk in the series 'Conservation genetics at the Gardens: Using DNA to protect our rarest plants,' will cover how and why we are using DNA to help conserve some of our rarest plants. For more details on the series visit our website.