Catching up in Rye: Perennial Favorites
July 23, 2011
Panayoti Kelaidis
, Senior Curator & Director of Outreach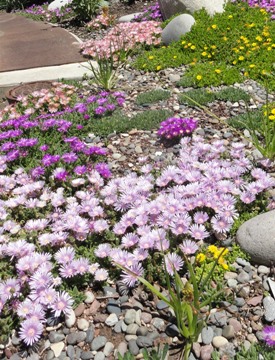 One of the most exciting facets of the horticultural scene in Colorado has been the rise of specialty "micronurseries", rather like our famous microbrews, these are a breed apart from the generic box stores and our (albeit) excellent garden centers. One of the best of these is Perennial Favorites, an enchanting destination in a wonderful setting. Diana Capen and Merrilee Barnett began growing a broad spectrum of perennials, herbs and annuals several decades ago: in recent years they have added lots of vegetables and woody plants into their mix.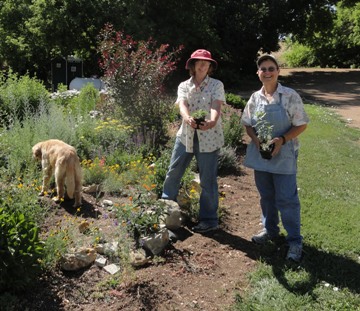 I make a point of dropping by their wonderful garden center any time I drive near Rye, Colorado: they are open from Wednesday through weekends for the rest of this month, and they will have a blowout Fall Sale with plants 25% off their very reasonable prices on September 9-11. Do click on this URL if you haven't already..Perennial Favorites' website has an extremely informative blog well worth bookmarking. And why did I begin this blog with a picture of an ice plant? That is no ordinary ice plant, it is the only plant in the entire genus (and possibly in the family of thousands of species) that approaches blue in coloration: Lavender Ice occurred as a sport on 'John Proffitt' at their nursery almost a decade ago. This was introduced into Plant Select  in 2009, and has provided a dramatic new color for the genus. If you are growing any ice plant, I can assure you that this would be an ideal companion for almost any color they come in. Check out how fabulous Lavender Ice looks alongside Colorado Gold Gazania in our Plant Select garden at DBG: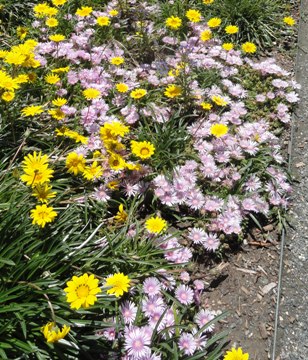 May I suggest a road trip down to Rye? Why not take a jaunt up to Lake Isabel, or a weekend visiting Cripple Creek or the Wet Mountain Valley? Come back through Rye and drop in on these wonderful growers. You have time next weekend, or for their fall sale. I have obtained countless treasures from them over the year including several extremely durable Origanums ('Kent Beauty' and hybridinum to be precise). They often sell at the Rock Garden sale in April, which is where I purchased this stunning miniature Balloon flower from them this year: I can assure you that if you visit them, you will find lots of goodies there you will not find in any other nursery!