Mount Goliath – Nature's Weathered Beauty
June 22, 2016
Sarada Krishnan
, Director of Horticulture & Center for Global Initiatives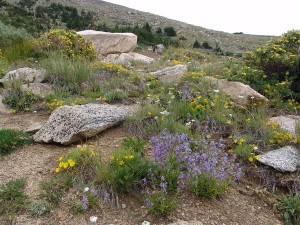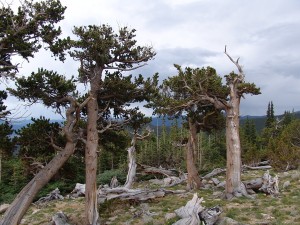 Mount Goliath, the northern shoulder of Mount Evans and located within the Arapaho National Forest, takes my breath away each time I visit. Visitors to this fragile alpine environment can experience the highest cultivated garden in the U.S. (managed by Denver Botanic Gardens in conjunction with the U.S. Forest Service), enjoy the Dos Chappell Nature Center or hike the M. Walter Pesman Trail. 
As one wanders through the trail, one can witness numerous alpine wildflowers along with one of the most accessible stands of Rocky Mountain bristlecone pines (Pinus aristata), some of them over 1,500 years old.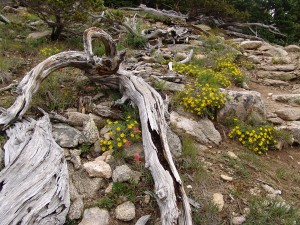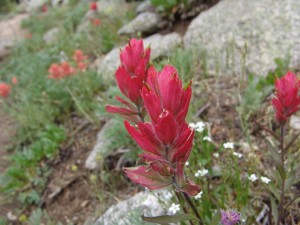 If you haven't been up to Mount Goliath, this is the perfect time to get up there. A Denver Botanic Gardens membership does not allow free access to the U.S. Forest Service Mount Evans Recreation Area. Visitors to Mount Goliath and Mount Evans need to pay the recreation area fee at the fee station. 
Comments
Mt Goliath
Wow, it is so beautiful up there. I have looked through some more photos and it seems like Mount Goliath is a fantastic place. I hope I will be able to visit it one day.
Highly recommend this hike
I went the summer of 2020 when the road was closed, walking from the bottom. It was about 8 miles round trip. There was no one else on the trail. The bristlecone trees were really something to see. It was a unique hike that I would surely do again.
Add new comment