How do we care for collections during construction?
July 1, 2009
Sarada Krishnan
, Director of Horticulture & Center for Global Initiatives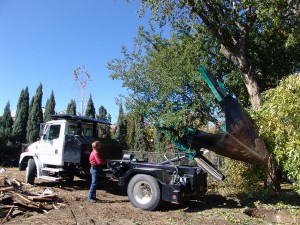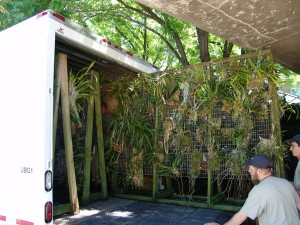 According to Botanic Gardens Conservation International, botanic gardens are defined as "institutions holding documented collections of living plants for the purposes of scientific research, conservation, display and education." Plant collections form the heart and soul of a botanic garden and how we care for them determines our integrity and credibility as a botanical institution. So, how are we caring for our collections during all our current construction projects?
At Denver Botanic Gardens, all our plant collections are documented in a database with date acquired, provenance, location where planted and other pertinent information. Records are updated as plants are lost or moved from one garden location to another. As part of a botanic garden collections, more value is placed on plants that are wild collected than those purchased from commercial sources. During our current construction projects, as gardens were slated for change, decisions were made on what was worth saving based on their history, provenance status and whether or not they were easily available in the green industry trade. All plants worth saving were moved to another garden location or potted up and saved in the nursery or propagated for future planting. A few trees, including a Bosnian Pine champion tree was relocated using a 100 foot tree spade.  In preparation for demolition of our existing greenhouses and construction of a new greenhouse complex, horticulture staff has been busy moving our collections, which includes orchids, bromeliads and other tropical plants, and production and nursery operations to our newly built Chatfield Greenhouses. Planning for this move started over a year ago and the whole moving operation has been carefully orchestrated by our greenhouse team led by Nick Snakenberg, Curator of Orchids and Tropical Collections and Mike Bone, Senior Horticulturist and Propagator. Please see the June 30 Denver Post article, which featured the move. Staff will be commuting between the two locations for the next year, but we can be assured that the integrity of our displays and collections will be maintained with care from our talented and dedicated staff. We look forward to settling in our new greenhouse facility within the next year and the opportunity it offers in expanding our public horticultural programs.