Horticulture Internships at the Gardens
January 20, 2011
Ann Montague
, Horticulturist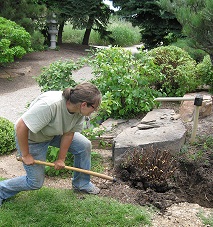 Each summer college students from across the country descend on Denver Botanic Gardens to participate in our summer horticulture internship program. And even though there's still snow on the ground, we're already booking the fieldtrips and tours for the program. Designed to help students explore career opportunities in public horticulture, the program immerses students in most every aspect of public horticulture and provides the hands-on experience that employers value. In addition to educational activities and hands-on gardening, each intern is mentored by one of our professional horticulturists on an independent project. As usual this year's list of projects covers a wide range of interests. This summer at the Gardens, interns will be:
Documenting our Quercus collection with photographs, measurements and herbarium specimens
Developing educational classes for community gardeners
Learning about maintenance of a Japanese style garden using native plants and learning about bonsai
Mapping and documenting plants in new and existing gardens for our plant database
Helping develop a seed herbarium
Helping measure and conserve water in mixed ornamental plantings
Developing and conducting horticultural therapy programs
Learning about and working in our CSA (community supporting agriculture) program at Denver Botanic Gardens at Chatfield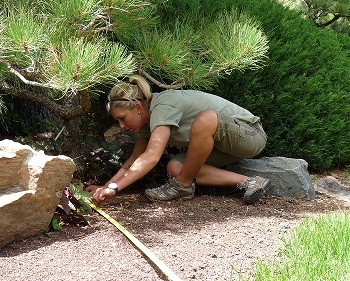 The program consistently receives positive ratings from the interns who participate.
"I had an amazing experience here that exceeded expectations."
     - Aaron from the University of Nebraska
"The summer flew by because I was having fun and I learned a lot thanks to the amazing mentors and the field trips that were provided for us."
     - Jacob from the University of Missouri at Columbia
Though I may be a bit biased, I think that the program we have planned for the summer of 2011 is equally good if not better than last year. For horticulture students, the February 15th application deadline is fast approaching. Click here for more information about the internship program.
Comments
Great to read about
Great to read about Horticulture and will like to say that all of this is best for me because I also have a great interest in it.
Add new comment