Did you get up and dance?
September 3, 2009
Doris Boardman
, Website & SEO Manager
Concert season is over for the year both at our York Street and Chatfield locations. We had a dazzling array of talented musicians here again this year, and the Gardens have never looked better.
I wasn't able to make it to all of the concerts, however at every show I was fortunate enough to attend I saw the same couple up and dancing in the area in front of the stage. At the second-to-last concert, I finally had the opportunity to meet these music aficionados. Rick Hum and his wife Karen, longtime members of the Gardens, along with a loyal group of friends, attend most of the concerts together. They do a little research on the various artists that play at the Gardens and talk about the artists' backgrounds and history while enjoying their picnic dinner on the lawn before the concert. Here are some helpful tips from Rick Hum on attending concerts next year that I think you will find useful. Thanks, Rick, for your great insight. I'll see you front and center at our first concert next year!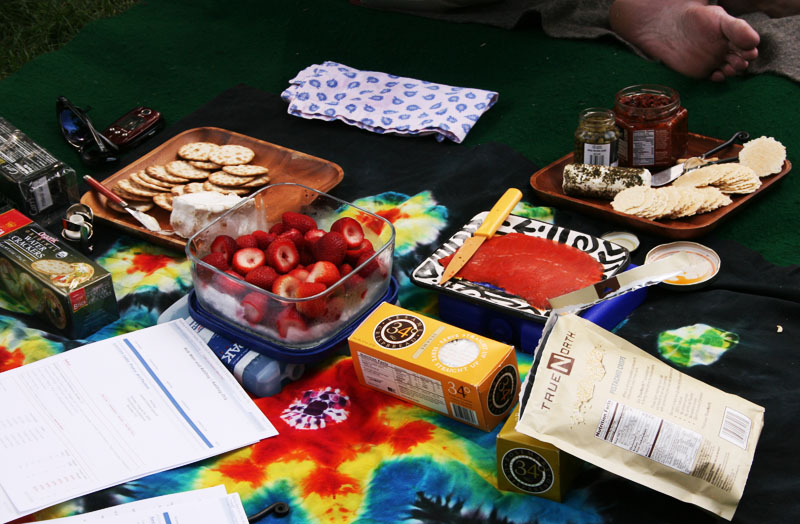 Making the most of your concert experience at Denver Botanic Gardens. Denver Botanic Gardens is the finest concert venue in Colorado. The intimacy of the grass bowl, the staging, the comfortable listening and the opportunity to bring your picnic dinner and beverages make the concerts at the Gardens a wonderful opportunity. There are some members of the Gardens that have taken concert-going beyond the simple picnic and two-hour concert. Here are some suggestions to maximize your Gardens concert experience next year:

Get in line early. This provides best concert seating but also allows time to enjoy pre-concert activities.
Meet and make friends with others who come early and are in line.
Bring champagne [York Street only] and hors d'oeuvres. This increases your pleasure and helps you make friends.
Use your membership to walk in the Gardens during the afternoon [York Street only].  Once you've made friends in line, taking a little time to visit the Gardens is usually no problem.
Create a friendly and considerate culture among concert participants and those in line.
Bring rain gear and umbrellas, just in case.
Eat a light dinner before the music starts.
Get up and dance!