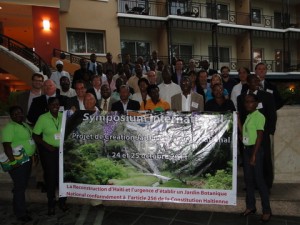 Even though the Haitian constitution mandates the establishment of a national botanical and zoological garden, Haiti is one of few countries in the world without a national botanical garden.
Following the January 12, 2010 earthquake, the need to establish a national botanical garden has become all the more important in order to develop a platform to conserve plants and habitats, provide horticultural training and environmental education, create a place of retreat and solitude for the local population, develop tourism opportunities leading to economic development, and play a role in poverty alleviation by providing rural outreach in sustainable horticultural practices.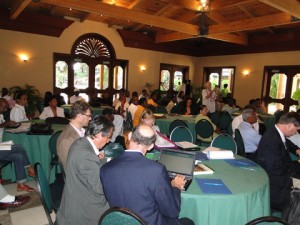 The vision of Mr. William Cinea, a passionate champion for the establishment of national botanical garden in Haiti, is being brought to fruition this week though the International Symposium on the Creation of a Haitian National Botanical Garden (October 24 and 25, 2011). With 12 international delegates representing botanic gardens in five countries, the symposium today focused on the role of a botanic garden in rebuilding Haiti.
Over 100 local Haitian professionals from various civic, development, ecological, and botanical fields are attending this symposium to learn about the role of botanic gardens and their impact on the community. Denver Botanic Gardens is one of six botanic gardens in the United States to be part of this initiative. The creation of this garden will have long-lasting impacts on the Haitian economy, culture, natural heritage, and youth.