Find detailed information on our plant collections along with access to interesting insights into our art, science and educational offerings. Use the Gardens app for easy access to tickets and utilize the GPS-enabled map to track your location and find your favorite gardens.
Never lose your membership card again! Access your membership account, digital membership cards and event tickets through the mobile app at any time.
Members Helen Fowler Library card number is their their member number. There are two options to check out materials: Show the app/number to the librarian and have them check out the materials for you. Or, once their account is set up, the member can use the self-checkout station in the library to check out their own books by typing in their member number.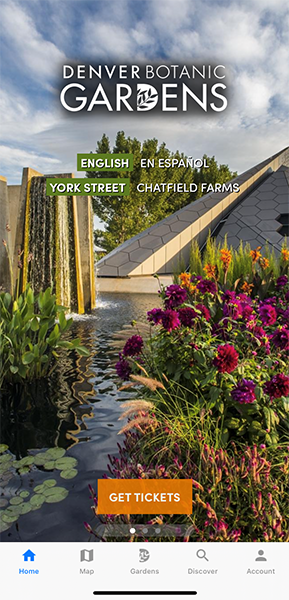 App Home Page
Visit our York Street or Chatfield Farms locations while at the Gardens or virtually. The app is available in both English and Spanish.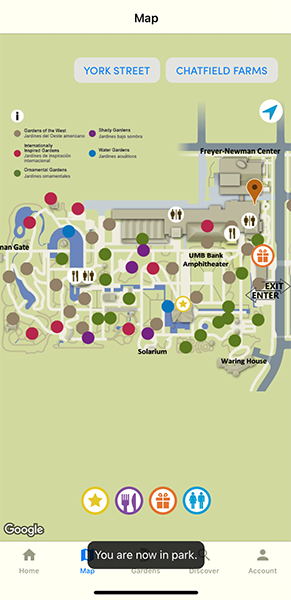 Map
View a map of the Gardens at York Street and Chatfield Farms with GPS-enabled tracking. Tapping an icon takes you to a brief description of the area.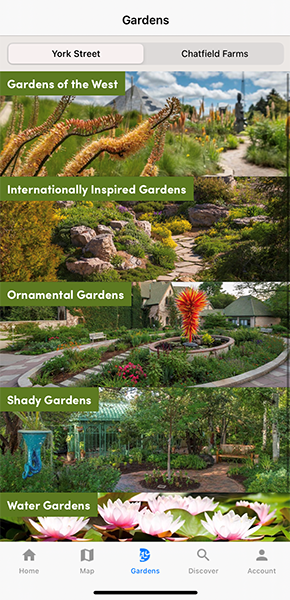 Gardens
Explore the beautiful and ever-widening diversity of plants and gardens from all corners of the world.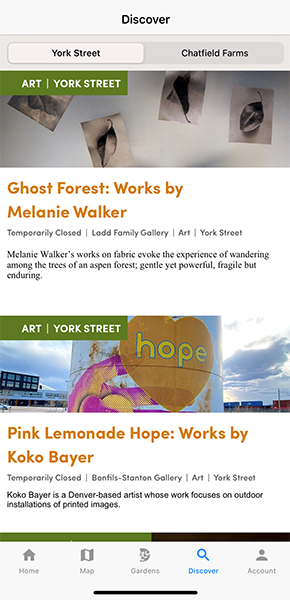 Discover
Learn about new art exhibitions, science research and education programs.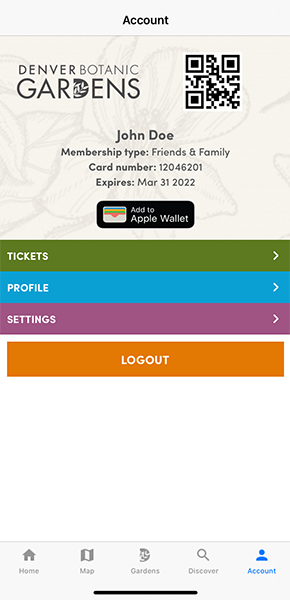 Account
Access your digital membership cards and tickets for easy and expedited entry to the Gardens.