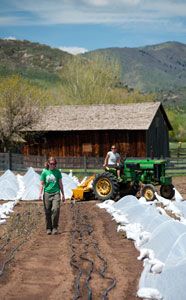 Denver Botanic Gardens and Kaiser Permanente have created a first-of-its-kind community supporting agriculture (CSA) program. The community farm will provide fresh local produce to Colorado families.
Made possible through a three-year, $500,000 grant from Kaiser Permanente, the CSA will operate as a community farm at Denver Botanic Gardens at Chatfield—located at C-470 and Wadsworth Blvd. in Littleton. Shares of the CSA are sold to members of the public who then receive portions of the garden's fresh produce during the harvest season, from June through October.
This new venture marks an important milestone: The Gardens is the first botanical garden in the country to operate a CSA program of this scale. This partnership is also believed to be the nation's first CSA collaboration between a botanical garden and a health care provider.
In its first year, the Chatfield CSA will serve approximately 65 families who have already signed up for the program. In addition, a percentage of the fresh produce will be donated to local food banks in the Rocky Mountain region. There are plans to expand the garden next season to allow for additional CSA memberships.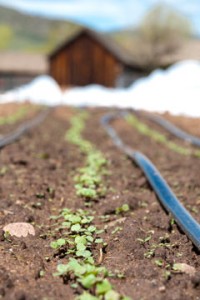 SEEDED IN SUPPORT BY KAISER PERMANENTE
Photos by Scott Dressel-Martin