Cacti and Companies in the Context of COVID-19 
May 7, 2020
Melissa Schaap
, Corporate Partnerships Manager
We are all navigating a new landscape. This one feels like a desert – dry, rocky, barren, unknown. Without a doubt, deserts are difficult habitats. Plants that survive in the desert have unique and special qualities.
As the corporate partnerships manager, I'm privileged to interact with Denver Botanic Gardens' corporate partners – our event sponsors and our corporate members. Recently, I've been reflecting on how companies in this current COVID-19 context are like cacti that survive – even thrive – in the desert through their hardiness, adaptation and symbiotic interdependence.
The companies in our corporate community are as diverse as cacti in a desert. Just as cacti range from under 3 inches to over 40 feet tall, the companies connected to the Gardens range from small, locally-owned restaurants to large national companies. No matter their size, cacti respond quickly to any rainfall and use their extensive root system to store up reserves of water and use that water effectively and efficiently in times of drought.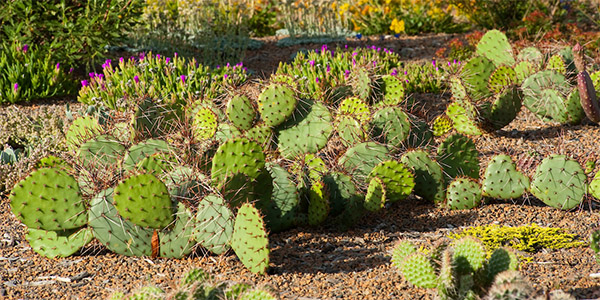 I am struck by the tremendous generosity of hardy companies that are pouring resources into the community right now. Companies with strong foundations such as UMB Bank, Xcel Energy, Capital One and Bank of America, among many others, are increasing their giving to support their communities and COVID-19 relief efforts.
Cacti also teach us about adapting to extreme environments. I'm in awe of organizations (including the Gardens!) that are innovating in response to this new challenging landscape. VF Corporation, the parent company of Dickies brand, responded to the need for PPE by producing millions of medical isolation gowns and scrubs.
Another partner, Mythology Distillery, started making hand sanitizer. On a fun side note, we're looking forward to the June 1 release of Foragers Gin, produced in collaboration with – and a portion of the proceeds benefitting – the Gardens.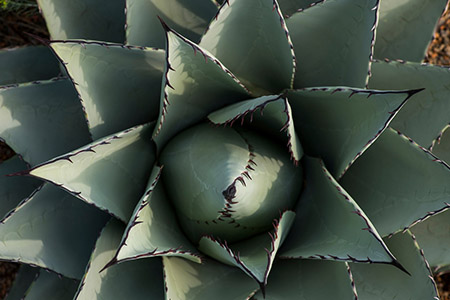 While we celebrate the companies that are adapting and pressing on, we ache with those forced to close — temporarily or permanently — and the millions who have lost their jobs during this economic drought. We need each other now more than ever through symbiotic relationships in a harsh habitat.
During this desert season, may we cultivate an abundance of compassion, empathy and love. And may the Gardens be an oasis for rest, healing and restoration, whether digitally or in person. We invite your organization to join our corporate community through event sponsorship or corporate memberships, which provide robust benefit packages that connect employees and clients to plants with therapeutic and rejuvenating resources.
Together, we will traverse this parched landscape. May we all learn from the cacti as well as from the generous, determined and adaptable companies in our community. May our roots grow deeper and our branches stronger. May we savor the surprising beauty of the vibrant flowers that bloom, poignantly reminding of us of joy in the midst of a prickly time.