Botanist Abroad
August 11, 2022
Margo Yousse
, Collections Assistant
This June, I attended the annual Society for the Preservation of Natural History Collections (SPNHC) meeting in Edinburgh, UK. SPNHC is an international society whose mission is to improve the preservation, conservation and management of natural history collections to ensure their continuing value to society.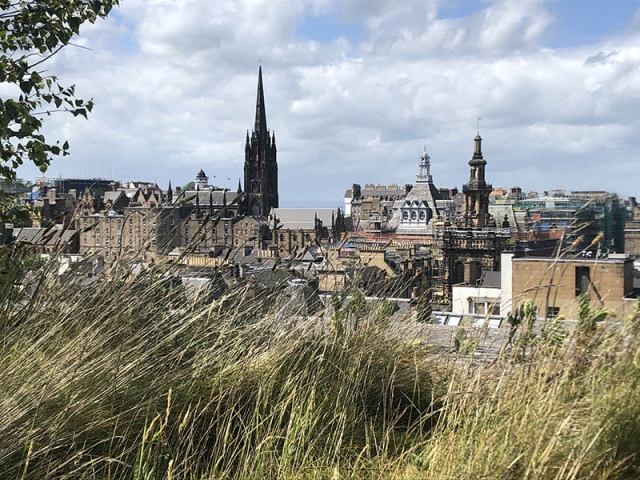 City skyline of Edinburgh, UK
I presented a poster that outlined some preliminary work being done at the Gardens to create an herbarium toolkit. The purpose of this toolkit is to aid other small herbaria in their specimen processing and making the associated label data available on biodiversity portals such as iDigBio, GBIF and Symbiota. The toolkit will include videos, workflows and protocols detailing each processing step to facilitate best practice implementation. The goal of this resource is to increase the quality of incoming specimens by providing context for each step in the process, even explaining the nuances of how each step needs to be done.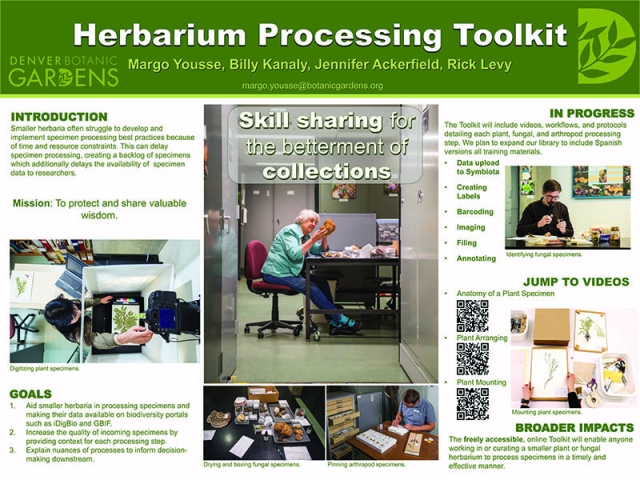 Poster of Herbarium Toolkit presented at SPNHC2022
I also gave a presentation about how we moved our nearly 100,000 plant, fungal and arthropod specimens into the Freyer – Newman Center. After my presentation, I was chatting with the deputy director of the Royal Botanic Garden Edinburgh who said she was excited about some of the tips she learned from my talk because they're also going to move their herbarium specimens into a new building. 
All in all, the conference was a complete success. I made a lot of new connections and learned about what other museums are doing to engage with their audiences in novel ways. Next year, I plan to give a presentation about the completed herbarium toolkit at the SPNHC meeting in San Francisco.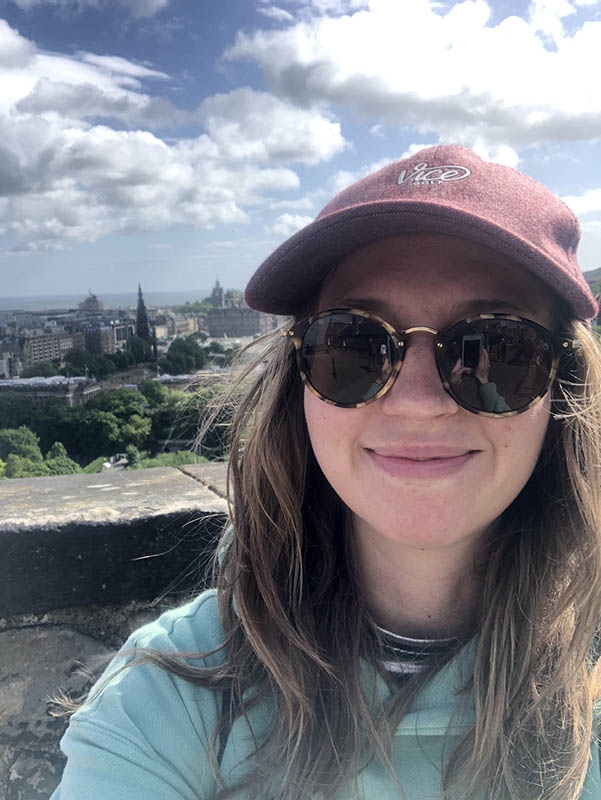 Selfie of Collections Assistant Margo Yousse at the SPNHC2022 conference in Edinburgh, UK