April Virtual Walking Tour - Rock Alpine Garden
April 3, 2020
Mike Kintgen
, Curator of Alpine Collections
In a complex world, a simple cycle like the return of spring can be reassuring. Nothing beats spring in the Rock Alpine Garden; rock gardens are traditionally at their best in spring as the residents are often native to high elevations and keyed to bloom during the brief alpine summers found around the world.
Since I am not able to share the garden with you in person, let's take a virtual tour.
Starting at the east entrance of the Rock Alpine Garden, the crevice gardens to our right and left are filled with a wide variety of mats and cushions from the world's steppe and alpine areas. Some years Iris iberica blooms; maybe this will be such a year.
The troughs on the left side of the path with Primula in yellow and lavender and Draba in yellow bring some of this delicate beauty closer to the eyes.
Continuing our virtual ramble down the main path into the Rock Alpine Garden proper, a multitude of Muscari (grape hyacinth), Phlox, Pulsatilla (pasque flower) and assorted mustards (Alyssum and Draba) paint the scene blue, pink, purple, white and yellow.
In the upper meadow and lower meadow, species tulips brighten the scene in yellows, magenta and orangey reds—these are the wild relatives of cultivated tulips native to the steppes and high mountains of Eurasia.
To the west of the meadows, another crevice garden holds more moisture-loving plants than the one at the entrance. Here Aethionema, Erysimum, Draba, Veronica and Primula are some of the first flowers of the season, creating a vignette of spring pastels in lavender, pale pink, blue, yellow and magenta.
Strolling the path along the lower section of the meadow along the stream, the north ledge is full of pink and magenta Erica (heather) and pale purple Pulsatilla, and perhaps even the fuzzy yellowish flowers of several low-growing Salix (willows).
Another small crevice garden in this area will be ablaze with color from a wide variety of Primula in yellows, pink and dark violet and Saxifraga in shades of  white, pink, magenta and yellow by the end of the month and into May—this comparatively small vignette is one of my favorites in the entire garden.
Spring is truly a special time in the Rock Alpine Garden, but really it is a garden that is beautiful and ever-changing throughout the entire year. I hope to see you soon in the garden.
Rock Alpine Garden Virtual Tour Gallery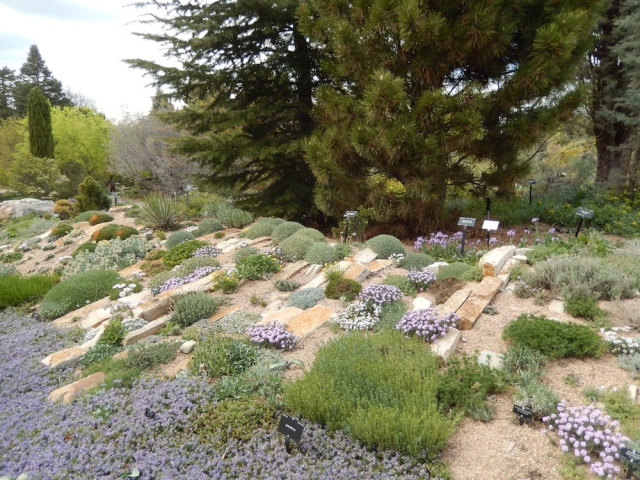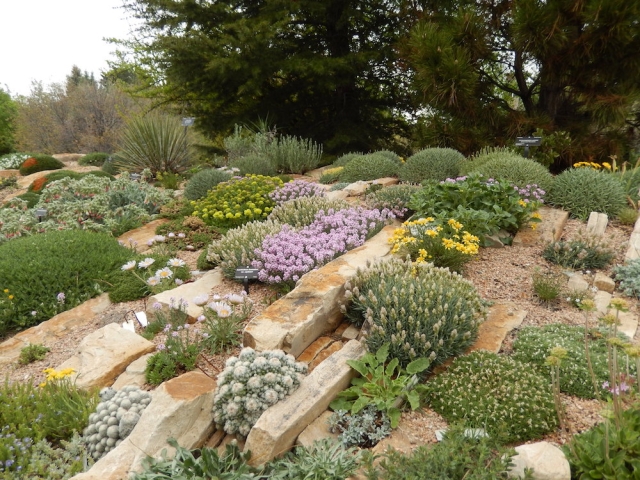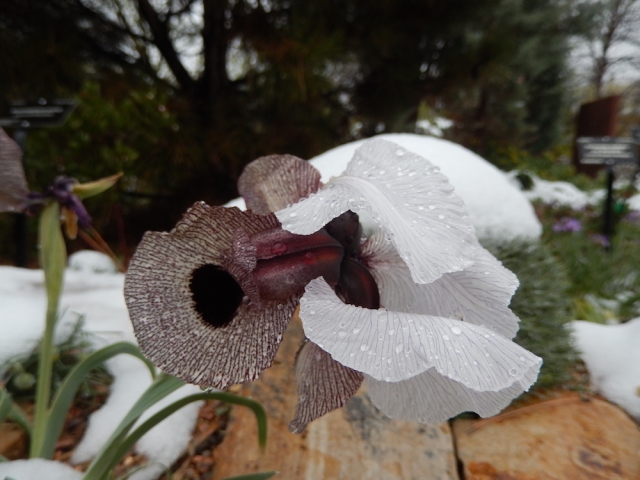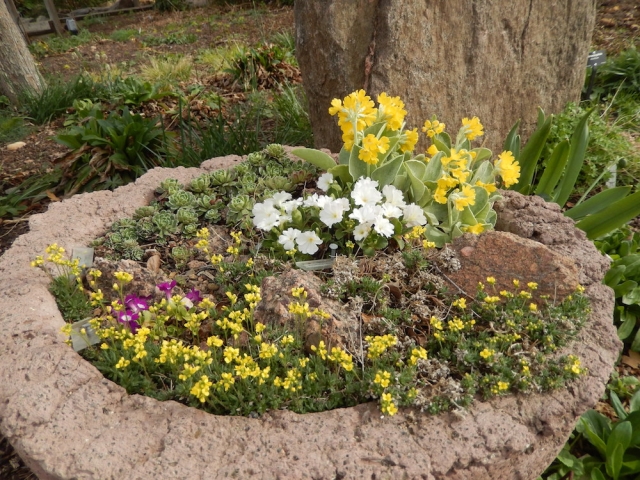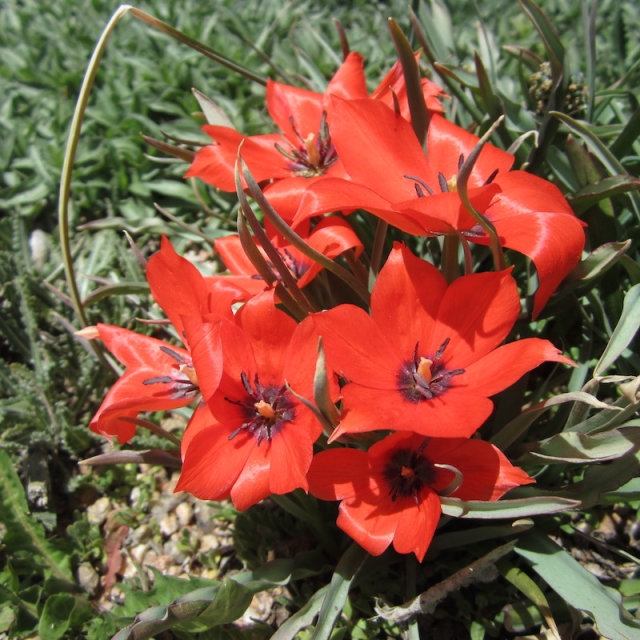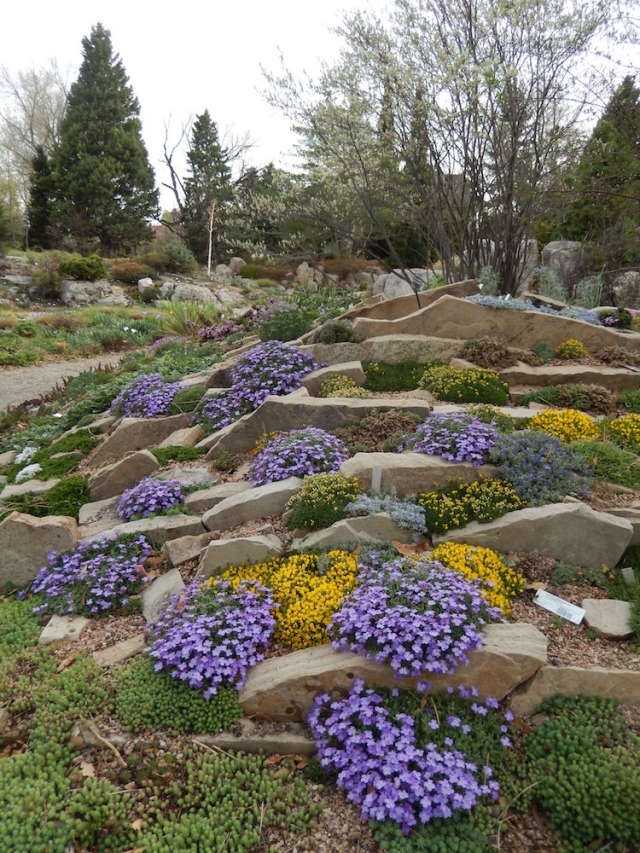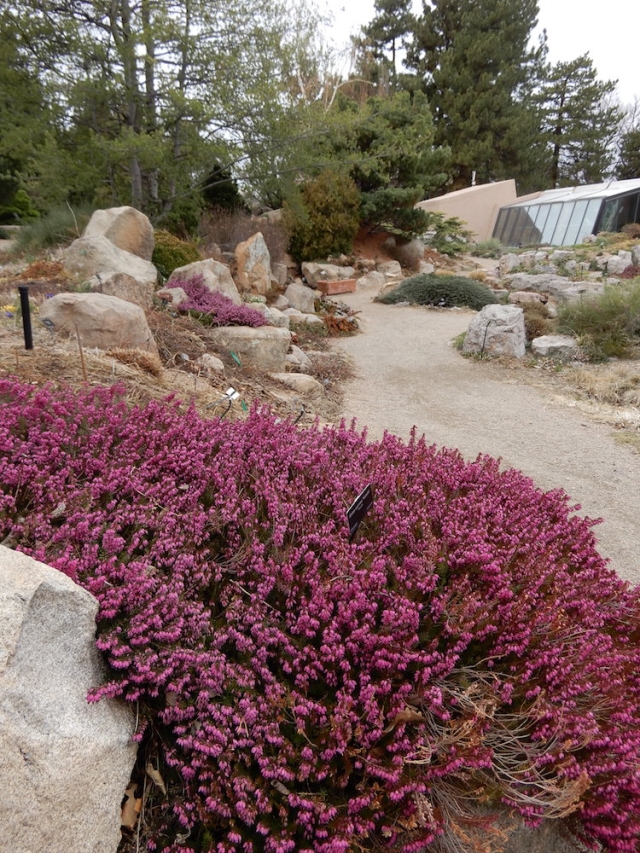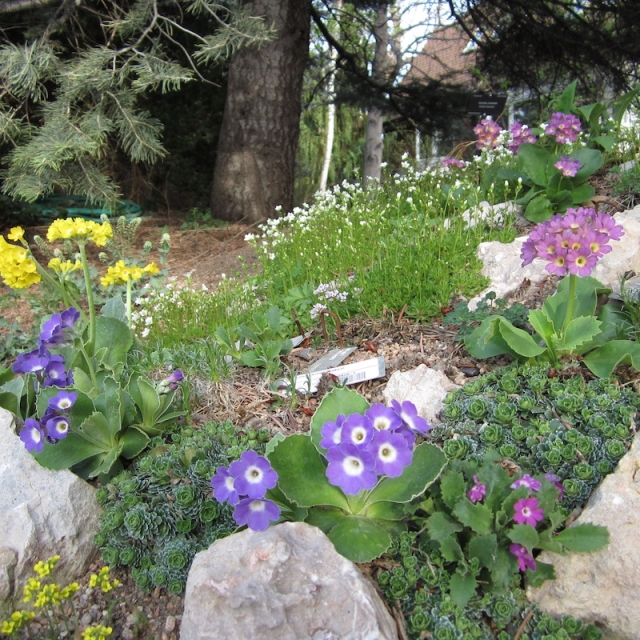 Comments
Tulip cam
Have you thought of setting up a tulip cam?
Virtual Tour and Video of Tulips in Bloom
We will be sharing a drone virtual tour of the tulips and a time-lapse video that captures the full bloom cycle. We'll post one of those in the VIDEO section on our home page and also on our social channels.
Thank you
Thank you for this lovely walking tour of my favorite area.
Add new comment