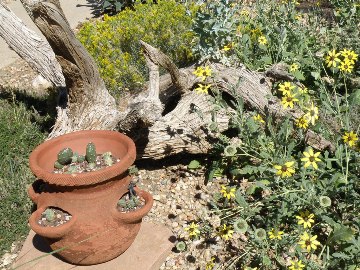 As our long hot summer begins to cool off, time to roll up your sleeves and get that garden in shape again...but sometimes a bit of inspiration helps...and what can be more inspiring than seeing the handiwork of fellow gardeners? This Saturday the Garden Conservancy  is featuring its awesome Open Days program in Denver. Three outstanding (and each very different) gardens will show the enormous variety and beauty that manifests itself (horticulturally) in Colorado. They are open between 10 am and 4 pm. Details are at http://www.gardenconservancy.org/opendays/open-days-schedule/openday/576.... Cost is only $5 per person per garden. Here is a taste of what you will see: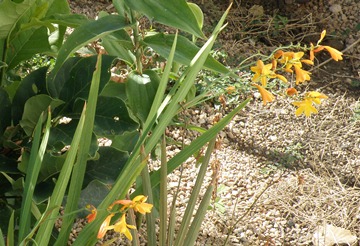 Debohun Garden
This garden welcomes visitors with a splash of color from high-performing xeric perennials, cold hardy cactus, and shrubs. The garden is styled to attract native birds and natural pollinators. Plant Select plants reign supreme in this garden, often trialing garden plants such as manzanitas, azaleas and other treasures for the local nursery, Timberline Gardens. The back garden has four tons of stone "flooring" mixed with over-wintered dahlias, Agapanthus, and even a tropical banana tree! These create conversation with the recently planted gamble oak forest which slowly emerges beside a stately Quercus buckleyi. Later, veggies for eating appear in the garden along shade for outdoor dining. This is a smaller garden, but the winner of Plant Select photo contest!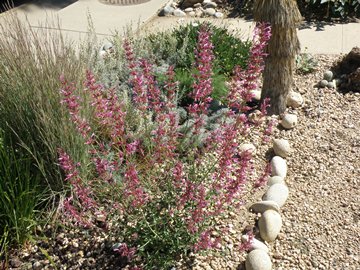 I Just Can't Contain Myself
A meandering flagstone pathway surrounded by rock gardens welcomes guests to our home. The moss rock boulders and smaller stones create pockets for planting that look wonderfully natural. Sun and shade perennials fill the gardens, sedum and hens and chicks abound. Wild and carefree is the feel. The tiny backyard once filled with a basketball court is now home to a soothing waterfall, rock gardens, and my container gardens that provide color and drama throughout the season. It has been called a secret garden.
Walker Garden
Situated along the Highline Canal, this suburban garden has a quiet country feel. Offset by small meadow and serene pond supporting a thriving wildlife, habitat, plantings have been chosen to attract birds, bees, and assorted wildlife, yet suited to the Colorado climate. This garden is an informal celebration of Mother Nature's color, texture, and intricate design.