Celebrate the gardening season at Spring Plant Sale. With more than 10 plant divisions (veggies, annuals, perennials, Plant Select, etc.) offering quality flora and expert advice, this sale is the best way to start your gardening season.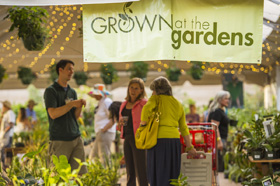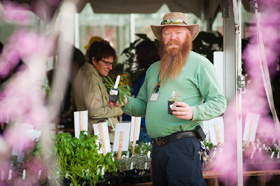 The Sale focuses on the importance of pollinators by offering more pollinator-attracting plants and a pre-designed garden layout themed for pollinators.
Shoppers are encouraged to bring their own wagons, carts, wheelbarrows, or even recycled boxes.
Plant Sale Preview Party
In addition to early access to the best selection of plants for your garden, Preview Party guests will enjoy a fabulous array of appetizers, wine and beer.
Date & Time:
Thursday, May 7, 2015
4-8 p.m.
SOLD OUT!
A very limited quantity of tickets will be available at the door on May 7 for $55 per person. 
Spring Plant Sale
Dates & Time:
Friday & Saturday, May 8 & 9, 2015
8 a.m. - 5 p.m.
Admission:
Free entry to the Plant Sale
Members receive 10% discount on all purchases when they present their membership card.
Email us at specialevents@botanicgardens.org with questions about the Plant Sale.
We need volunteers for the Spring Plant Sale. To sign up, please complete this online form.
The Boettcher Memorial Tropical Conservatory will be closed Thursday, May 7, beginning at noon through Saturday, May 9. The Boettcher Tropical Conservatory will re-open on Sunday, May 10.