When It's Hard to Imagine the Future, It's Powerful to Contemplate History
June 30, 2020
Brian Vogt
, Chief Executive Officer
When it's hard to imagine the future, it's powerful to contemplate history. We gain perspective, insight and maybe a few important lessons. We can find role models, people who persevered in tough times. We can see crucial moments, pivot points, when new visions were born.
The Gardens' past is replete with tales of wonder, risk-taking, challenges and triumphs. Today, we have seen our lives turned upside down and share with everyone a need to adapt to a shocking reality that is anything but normal. Our heroes are now those working in medicine, scientific research and food production. Truck drivers and grocery store staff are front of mind. People who call for justice and a better social order have already moved the world.  In fact, there seem to be heroes everywhere as something noble is born when needs are great.
At the Gardens, there are plenty of heroes. Even when the gates were locked, dedicated team members tended our living collections and every department focused on keeping our institution viable and ready to do our part as the public returns to heal. Creativity abounds. For example, it would have been logical to cancel Spring Plant Sale in its 70th year; but an undaunted staff, in a short span of time, created an online, curbside pick-up event that gave us a much-needed boost.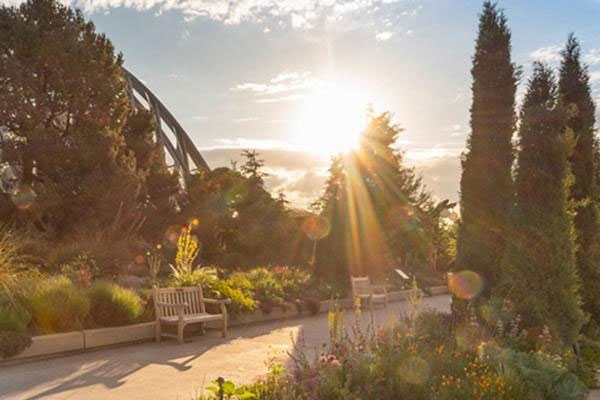 When tragedy strikes, most of us become reacquainted with a sense of humility which can serve as a powerful force for positive change. Humility refreshes respect, openness, engagement. It triggers a sense of wonder and gratitude for small gestures and our connections to the natural world that we may have overlooked.
Perhaps we should imagine how our actions during this time will dictate the future. Maybe that is the greatest gift of history, prompting the intention to shoulder responsibility for what comes next. 
We forge a new path, resolute, with gratitude for all of you and the community we share.