Use Blossoms of Light™ Technology at Home
November 30, 2021
Melissa Schaap
, Corporate Partnerships Manager
When you set foot in Blossoms of Light™, you immediately realize you're in the presence of something extraordinary. More than a million lights glow and flicker in every imaginable way amidst diverse flora and naturalistic landscapes on nearly 23 acres. Not only has this dazzling display become a favorite tradition for Front Range families, but it has also garnered attention as one of the best holiday light displays in the nation.
Xcel Energy is a fitting sponsor of Blossoms of Light because it's a beautiful and traditional community event, as well as a showcase for LED lighting. 100% of the string lights, spotlights and unique features installed by the Gardens and their affiliates are LED lights – which are up to 90% more efficient than traditional incandescent lights.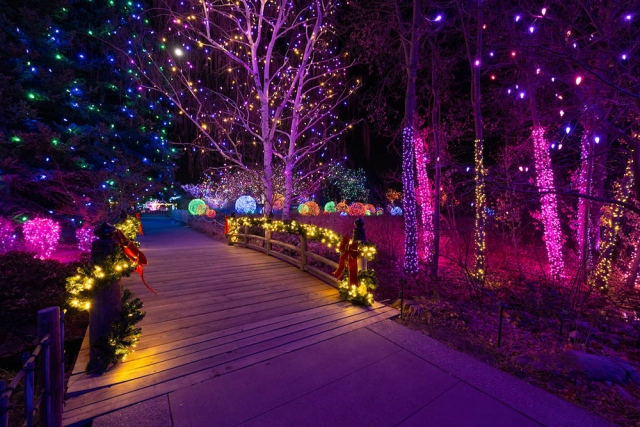 This emphasis on greater energy efficiency aligns with the Gardens' and Xcel Energy's ongoing partnership and shared core value of sustainability. And it's easy to bring that home. If you haven't already done so, now is a great time to swap out those old bulbs for LEDs around your home. Energy Star LED lightbulbs save about $55 in electricity costs over their lifetime and last at least 12 years; you can save money while having a positive impact on the environment.
Energy Star LED standard light bulbs come in several color options. These ranges are measured on the Kelvin scale, hence the K numbers below. 
Soft, warm white - 2200K to 3000K - The standard color of most incandescent bulbs, this range provides a warm mood for dining areas and other gathering spaces.
Neutral cool white - 3500K to 4100K - This range is suitable for kitchens and workspaces.
Daylight - 5000K to 6500K - This type of light has a high-contrast quality – think of a blue sky at noon. Good for reading. 
Home holiday LED lights offer a mix of display colors, offer up to 90% greater efficiency and run cooler – and therefore safer – than traditional incandescent lights.  
You can find discounts of up to $3 per LED bulb at participating Denver-area stores.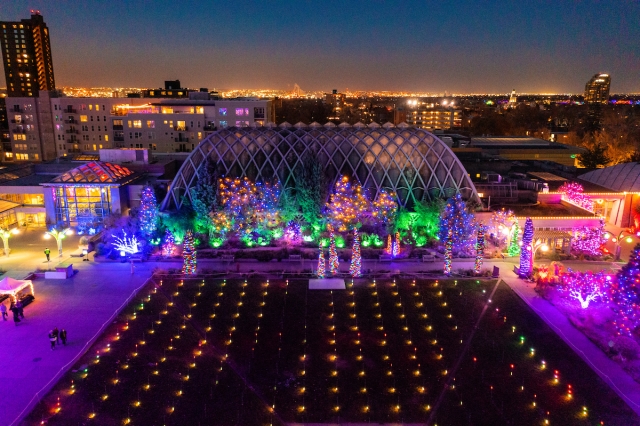 Visit Blossoms of Light for inspiration! Get tickets and more information. Advance online ticket purchase is required; capacity is limited, and some dates sell out weeks in advance.
Looking for a 100% LED holiday lights experience in Littleton, CO? Visit Trail of Lights at Chatfield Farms.
Masks are required indoors for all visitors ages 3 and older.