Take a Virtual Tour of Private Events at the Gardens
August 12, 2020
Megan Kuehn
, Private Events Assistant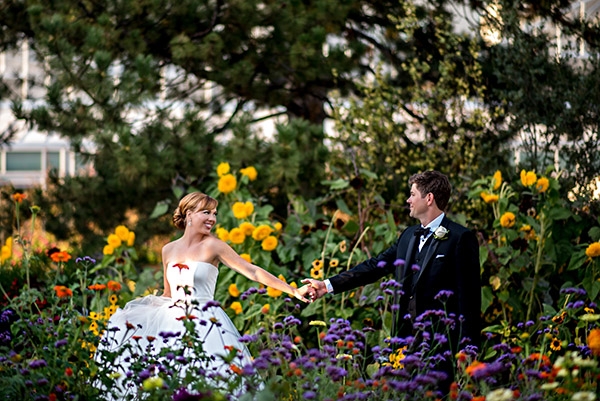 Did you know that you can host events at Denver Botanic Gardens? Yes, the Gardens has spaces that can be rented for a variety of events, from nonprofit and social gatherings to corporate retreats and weddings. Our Gardens Navigator has a new and improved tour through our private event spaces to help you with your event planning from home. Take a tour curated by our staff through all the available spaces—it will have you blooming with excitement!
Not only do you see the space from a bird's eye view, but you can discover which plants make their appearance there. Zoom in and zoom out, read or listen to the descriptions, scroll through the galleries of past events, even discover fun facts about the space that you may have not known before—you can really do it all.
Tour our 12 different event spaces scattered throughout our 24-acre campus. The spaces vary in size and can host events from an intimate elopement to a lavish gala. When you book a private event with us, we privatize the space just for you, and you and your guests have exclusive access to that space and free admission to the Gardens all day.
Learn more about private events at the Gardens. Contact our team at 720-865-3551 or private.events@botanicgardens.org.
To explore other parts of the Gardens, visit Gardens Navigator.
Image credit: From the Hip Photo