2020 Summer Teen Volunteer Program: Growing Memories
August 11, 2020
Trystan Popish
, Volunteer Coordinator
From a young age, plants root themselves in our memories. A certain herb in our grandmother's kitchen. A plant we helped our parents grow.
The Gardens' teen volunteers explored old memories of plants or created new ones by participating in programs from the Gardens' therapeutic horticulture staff. You can read about their experiences below.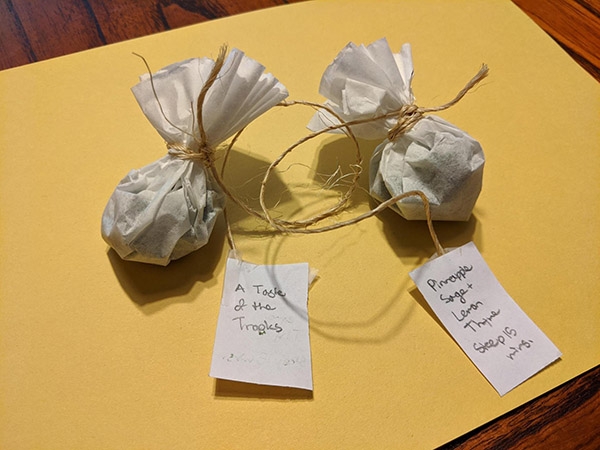 "After watching the video on herbal tea blending, I created some experimental varieties of tea with plants from my garden and dried calendula. I essentially mixed blends of herbs I thought would go well together until the blend smelled balanced.
"Me, my mom and my sister each tried one of the three teas I made (chocolate mint and calendula, pineapple sage and lemon thyme, and basil and calendula). All three teas came out well; my sister said that the basil and calendula blend was her new favorite tea.
"This is definitely something I'll do again. It was a lot of fun making the teas, and it was nice to know that we have the ingredients already in our house!"
-Clara H-D. (Clara also provided the image above)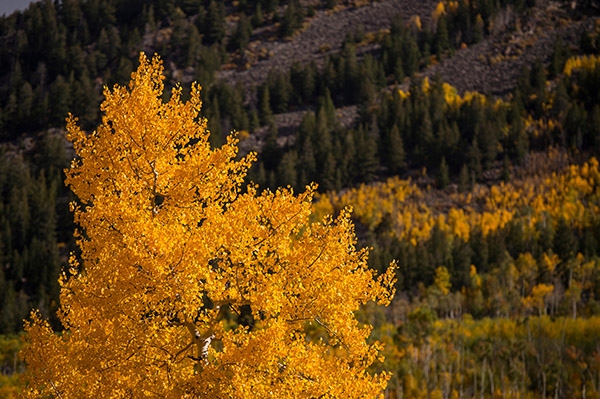 "When watching the therapeutic horticulture programs, two programs got me thinking about trees in my life that have a special meaning or place in my heart.
"My mom grew up in Aspen, Colorado, and my grandparents lived there throughout most of my childhood. There are huge groves of aspens all around my grandparents' house. On the drive up to visit them, my brother and I would spot the hills covered in aspen trees and get so excited because we were almost there.
"Many memories come to mind when I see an aspen tree. I learned to ride a bike in my grandparents' driveway, and there was a cluster of aspen trees around the bend. Each time I saw that cluster of trees, I would be so proud because I had completed another trip around the driveway without falling.
"My grandfather passed away about five years ago, so seeing an aspen tree reminds me of him and all the fun things we did in Aspen together. A plant can hold so many memories and meaning to someone. One plant might mean nothing to one person, but everything to another. Aspen trees are my special plant, and I am excited to learn about what different kinds of plants mean to other people."
-Clare H.