So You're Hosting a Private Event – Now What?
June 23, 2017
Special Events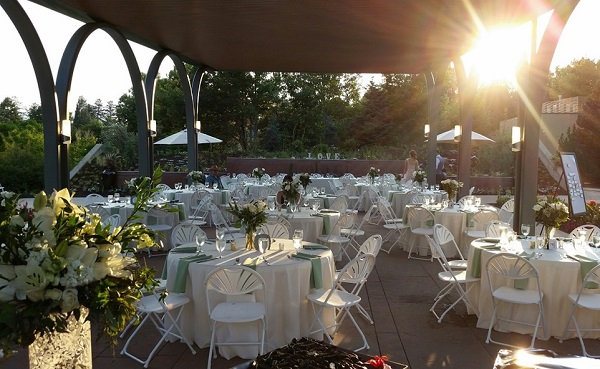 Whether you are hosting a wedding, a baby shower or a holiday party, planning an event is a lot of work! Large or small, lavish or modest, it can be overwhelming to select and coordinate caterers, florists, entertainers, photographers, rental companies and other vendors involved in your event. Fortunately, we have some insider tips for booking these event professionals to help make your event a success!
Venue
When to Book
9-12 months in advance, 12-18 months in advance for popular dates.
Find out when a venue opens their calendar for the following year and if they have a wait list.
Major Factors to Consider
The venue you select will influence the look and feel of your event more than anything else. In fact, we encourage you to find the venue with the right "feel" before you settle on a date.
Make sure you have room for the number of people you expect to RSVP, with room to grow or shrink if your guest list changes significantly.
Most venues should have staff onsite the day of your event, but they typically do not offer event planning services.
Questions to Ask
Are there dressing rooms or green rooms?
Where will your guests park?
Does the venue have exclusivity contracts with caterers or rental companies?
What rules or regulations does the venue have for private events?
Caterer
When to Book
Major Factors to Consider
Formal dinners, passed appetizers, multi-station buffets, and traditional buffets can all work well, but each will create a different mood at cocktail hours and meals.
Check out reviews to evaluate reputability. The Knot and Yelp are great places to start, and Preferred Caterer lists at local venues are good indicators of reliability.
If you are considering ethnic food, make sure that is something your caterer can accommodate.
Questions to Ask
Does the caterer cook onsite?
What additional charges should you expect?
Will the event designer be on site for the entire event, just setup, or setup and service?
Will there be any extra fees added on that are not included in the initial proposal?
Florist
When to Book
3-6 months in advance. Allow more time if you want elaborate floral arrangements.
Major Factors to Consider
Know the venue rules regarding cut flowers, potted plants, vase materials, etc.
The time of year will affect the availability and cost of your flowers significantly.
Questions to Ask
Is the florist familiar with your venue?
Does the florist have access to a local greenhouse?
Photographer
When to Book
Major Factors to Consider
Know what kind of look you want. Browse photo galleries on the photographer's website to get a sense of their style and approach.
Provide a list of the photos you want to prioritize. If you're not sure where to start, your photographer should be able to provide you a list of recommended shots.
The more comfortable you are with your photographer, the more genuine your finished photos will look.
Questions to Ask
How long will the photographer(s) stay at your event under their base fee?
Do you get the rights to the photos after the event?
Will the photographer bring an assistant? If so, will that person be of the opposite sex to make "getting ready" shots more feasible?
How long will it take to get the final, edited photos? (6-9 months is normal.)
Will you get a batch of "social media" photos earlier than the rest that you can share?
Do they offer videography services?
Entertainment
When to Book
Major Factors to Consider
Do you want background music, a show, or someone who can function as an emcee?
Make sure you are aware of venue rules regarding amplified sound.
If your event is outside, some instruments cannot be safely used if the air is below 50 or 60 degrees.
Be honest about songs that you do want to hear AND songs that you don't want to hear.
Questions to Ask
Will they need a green room?
Will they bring all their own materials, or will additional rentals be required?
Do they plan to tap into the sound system at the venue?
Have they worked at your venue before?
How much time will they need to set up?
General Tips
Have frank conversations and don't be afraid to ask questions!
Evaluate all your contracts carefully BEFORE you sign them to avoid surprises on event day.
Book professionals who are familiar with your venue. They will already know the rules and regulations and will already know the best spots for photos, challenges with setting up and tearing down, and more.
Build a Pinterest page or "vision board" and provide it to all your event professionals to help ensure a cohesive look.
Know which rentals are included and which ones you need to book on your own.
Factor break times into your schedule for those folks working several hours at your event.
Most importantly, ENJOY YOUR EVENT. Too often, you may spend weeks or months planning an event that is over in an instant. Take as many moments as you can to relish in the celebration you've put together for your friends, family, loved ones or colleagues.
Contact Us
Interested in booking a private event at the Gardens? Contact us for more information and rate details. York Street: private.events@botanicgardens.org | 720-865-3551 Chatfield Farms: chatfieldrentals@botanicgardens.org | 720-865-4339
Private Events Gallery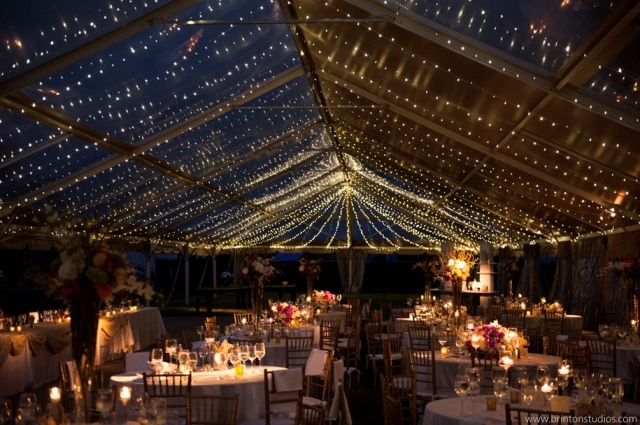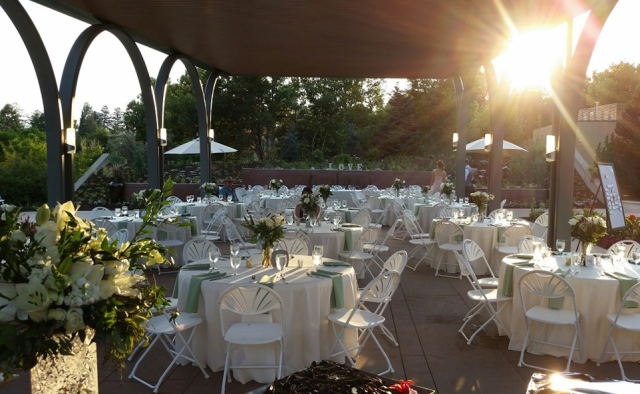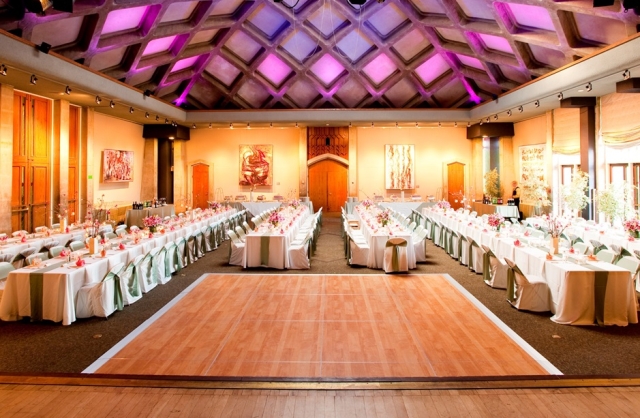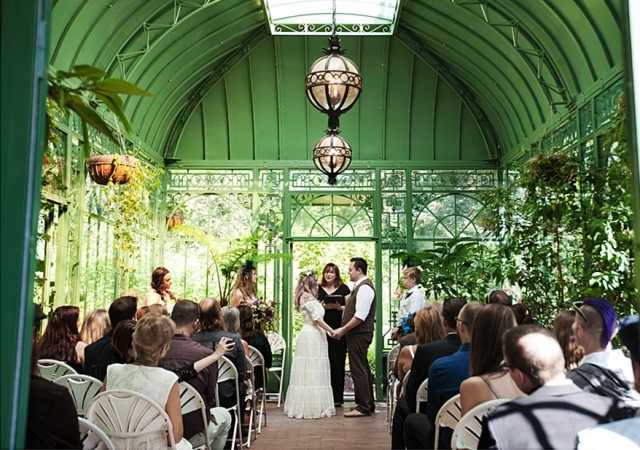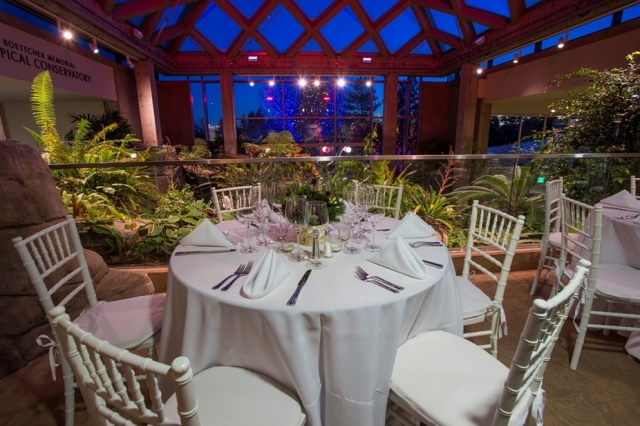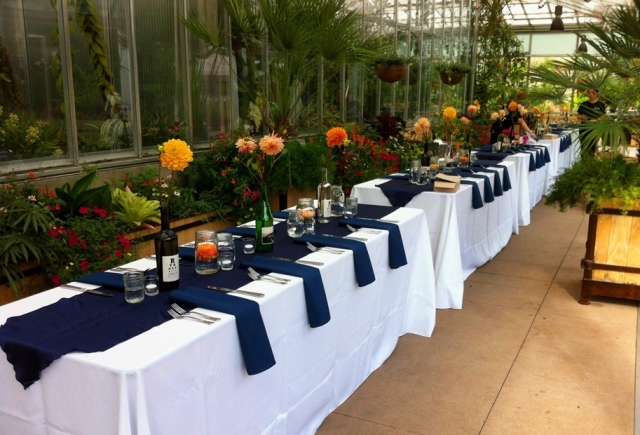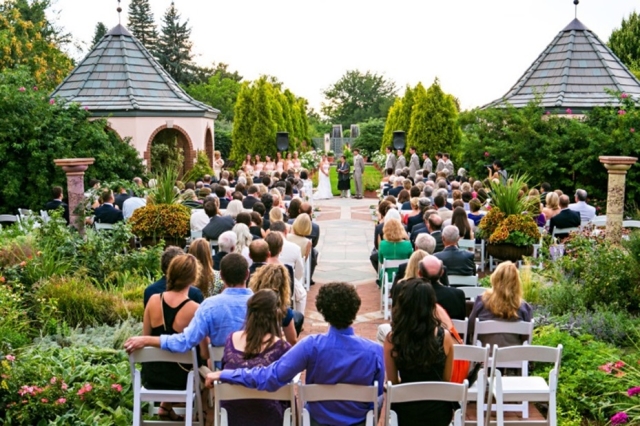 Comments
Baby Shower Info
Hello, I'm looking to host a baby shower on Sunday August, 20th, 2017.  IT would be very small, 30 people at most.  I would be bringing in food and drink, how much do you chagr efor the venue?
Thank you, 
Laura REnnich 
Re: Baby Shower Info
Hi Laura! We'd be happy to speak with you about booking a baby shower at the Gardens. Please contact us at 720-865-3551 or private.events@botanicgardens.org so one of our Venue Sales Associates can begin working with you on your event. 
Add new comment