Sclerocactus glaucus To Be Removed From Endangered Species List
April 17, 2023
Erin Bird
, Associate Director of Communications
On April 10, the U.S. Fish and Wildlife Service (Service) announced a proposed rule to remove
Sclerocactus glaucus, a small barrel cactus found in the Colorado and Gunnison River Basins in Western Colorado, from the list of federally threatened and endangered species. Through data collected and analyzed by Denver Botanic Gardens' scientists led by Michelle DePrenger-Levin, M.S., population biology research associate, it is projected that populations are stable and resilient. The proposed rule has a 60-day public comment period and barring any valid reasons not to proceed, the delisting will go into effect June 2023.
In collaboration with the Bureau of Land Management (BLM), the Gardens has a 10-year post-delisting plan to monitor and test the resiliency of the cactus, its ability to live in current populations, or shift as climate change alters habitat conditions and report findings annually to the Service.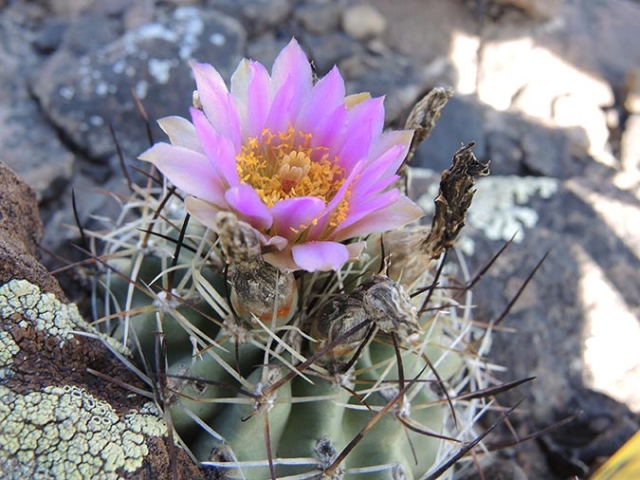 "Data collection on long-lived species, such as this cactus, is labor intensive and it takes years to see results," says DePrenger-Levin. She adds, "It's exciting to see my efforts lead to a better understanding of how this cactus survives through climate and human caused stressors and inspires me to continue work on this and many other rare and threatened species."
In 2022, there were 16 Colorado plant species listed as threatened or endangered under the federal Endangered Species Act, including Sclerocactus glaucus. The Gardens engages with the Endangered Species Act by collecting data and analyzing population trends of rare plant species that grow across Colorado. Through this work, the Gardens' scientists tracked the fates of hundreds of Sclerocactus glaucus plants across 10 wild populations since 2008 to understand how populations were responding to environmental and human caused stressors. It was found that they were resilient to recent periods of drought and that population trends were stable.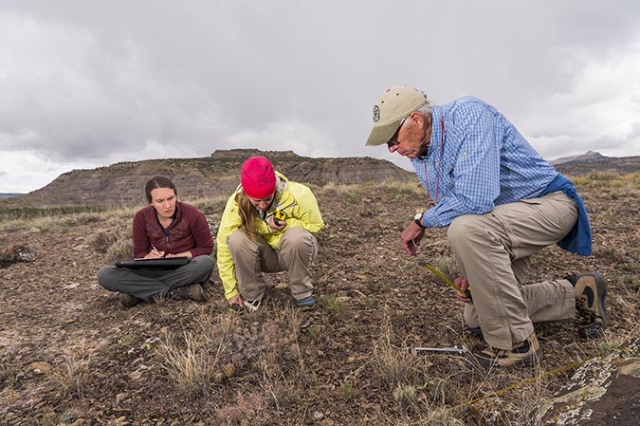 The scientific study of biodiversity is the foundation of botanic gardens, allowing the Gardens' scientists to conserve diversity at home and around the world through greater documentation and understanding. The Gardens' research and conservation team investigates and explains biodiversity patterns and processes in pursuit of a vision of a biodiverse world.