Representation in Botany and Horticulture: Part 4
September 17, 2020
Kathryn Downing
, Technical Services Librarian
The Gardens' mission is to connect people with plants. The actions we take in pursuit of that mission are guided by our core values, one of which remains especially relevant today: diversity. We have an incredible and obvious diversity among our plant collections, but we also strive for a diversity in the people we are connecting with those plants. 
Unfortunately, contributions from members of underrepresented groups often lack visibility. In an effort to raise the voices of those struggling to be heard, we are highlighting some contributions that people of color have made (and continue to make) in fields related to botany and horticulture in this monthly series.
Below are two members of the Hispanic community we are highlighting in celebration of Hispanic Heritage Month.
From the Past:
Ynés Mexía   (1870-1938), Botanist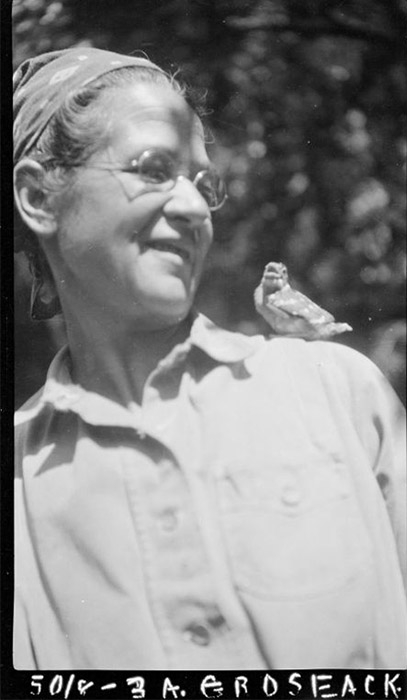 Ynes Mexia © California Academy of Sciences. "Young Black-headed Grosbeak."
Ynés Mexía was born in Washington, DC to a Mexican diplomat and his wife. She then spent time in Philadelphia before moving to Mexico City to care for her ailing father and take over the family's ranch. It wasn't until she moved to San Francisco after her father's death that she joined the Sierra Club and found her passion among plants. Even though she was over 50 years old when she began her formal education in botany, she quickly became known as an accomplished – and the first! – Mexican American female botanist.
Initially working as a social worker when she moved to California, Mexía enrolled in a natural sciences program at the University of California, Berkeley in 1921. She began participating in plant-collecting expeditions a year later. Although she wasn't awarded a degree from UC-Berkeley, she was still one of the most celebrated plant collectors of her time. She was known for adventuring where others would not go – even falling off a cliff didn't stop her! She was the first botanist to collect from Denali National Park, and in her 13 years of collecting she found 500 new species, some of which were named after her.
Explore More! Ynés Mexía was recently featured in PBS's American Masters film, "Unladylike2020: Unsung Women Who Changed America" – watch her clip on PBS's website to learn more about her accomplishments.
Active Today:
Pat Mora , Poet and Author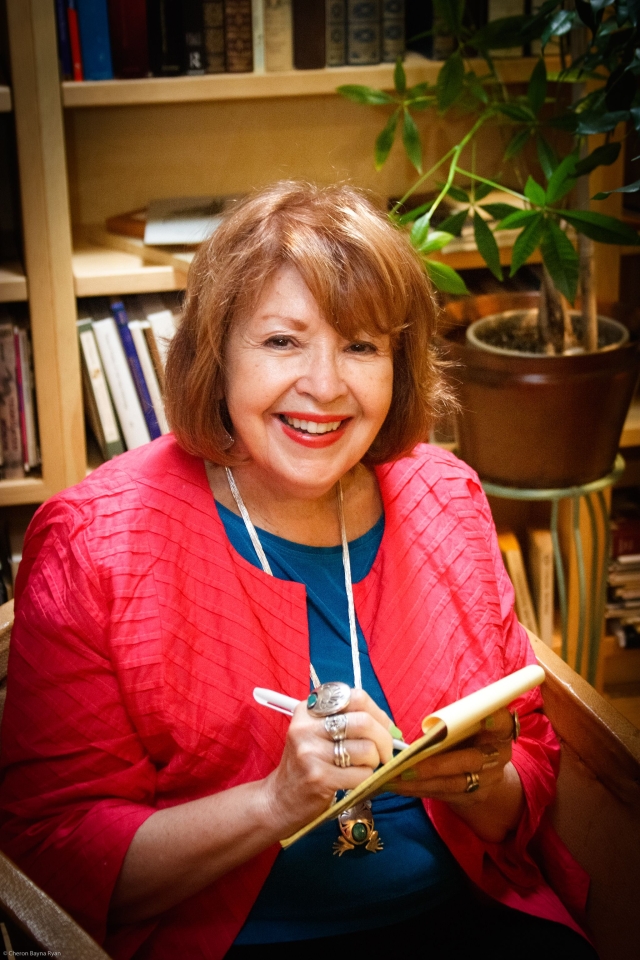 Pat Mora. Image source. 
Pat Mora is a well-known author and poet – the Helen Fowler Library has a variety of her children's books, available in English and Spanish – who has been working to increase the visibility of Latinx culture in literature. Mora was born in El Paso, Texas, where her grandparents had arrived after emigrating from northern Mexico. Many of her stories come from family history, the Chihuahua desert or her own travels. 
Mora is also the founder of El día de los niños, El día de los libros (Children's Day, Book Day). The celebration comes from the Mexican tradition of El día del niño, or the Day of the Child. Mora felt the holiday should also be celebrated in the United States and saw it as an opportunity to promote early literacy and pleasure reading. Now, every April 30 in libraries across the U.S., you can find events celebrating children and the joy of reading. The celebration's nickname, Día (meaning "day" in Spanish), also conveys the daily commitment we all have to ensure children and families have access to books that reflect a variety of cultures and backgrounds.
Explore More!
Pat Mora posts "Poetry Pauses" to her website, where you can take a break from the world to listen to some of the poems she's written. Listen to Mora read her poem, "Ode to Sunflowers."