Representation in Botany and Horticulture: Part 3
August 20, 2020
Kathryn Downing
, Technical Services Librarian
The Gardens' mission is to connect people with plants. The actions we take in pursuit of that mission are guided by our core values, one of which remains especially relevant today: diversity. We have an incredible and obvious diversity among our plant collections, but we also strive for a diversity in the people we are connecting with those plants. 
Unfortunately, contributions from members of underrepresented groups often lack visibility. In an effort to raise the voices of those struggling to be heard, we are highlighting some contributions that POC have made (and continue to make) in fields related to botany and horticulture in this monthly series. 
Below are two women whose work with land and the environment have allowed them to fight for their communities against the devastating effects of climate change.
From the Past:
Wangari Maathai (1940-2011), Activist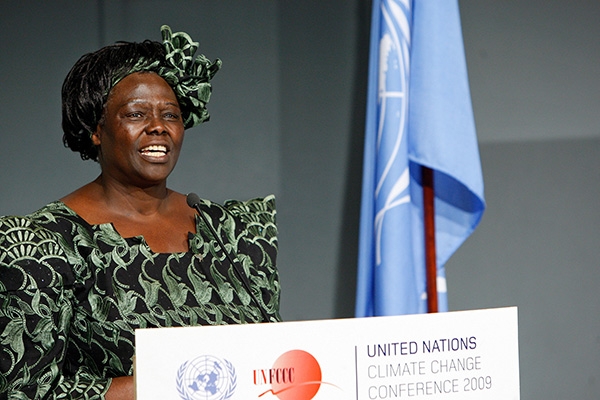 Wangari Maathai. Image Source
Wangari Maathai was born in Nyeri, Kenya, in 1940 and went on to become a woman of firsts. In addition to being the first woman from East and Central Africa to earn a Ph.D., she was also the first woman to become an associate professor and hold the department chair for veterinary anatomy at the University of Nairobi. Later, in 2004, she became the first female African Nobel Peace Prize Laureate. Maathai is best known as the founder of the Green Belt Movement (GBM), an organization in Kenya that focuses on environmental conservation as a way to empower women, sustain the community, and fight the effects of climate change. According to Time Magazine's 100 Women of the Year project, this movement led to the planting of 50 million trees in her lifetime alone. In addition to leading the reforestation efforts of the GBM, Maathai campaigned against the land-grabbing practices in Kenya and funded projects in the Congo Basin that ensured its resources remained protected.
The name Wangari Maathai is a familiar one in the Helen Fowler Library. Her memoir, "Unbowed," was recently one of our Literature of the Land book club picks and will be available to check out once we re-open. We also have both adult and children's books by or about Wangari Maathai in electronic and print formats.
Explore more! Even though our library is closed, eBooks are still available. Patrons can read the children's story "Wangari's Trees of Peace" by Jeanette Winter; or read a book by Maathai herself entitled "Green Belt Movement: Sharing the Approach and the Experience." If you are a member of Denver Botanic Gardens but don't yet have access to eBooks, then please email the Helen Fowler Library at library@botanicgardens.org so we can get you ready to read!
Active Today:
Ameenah Gurib-Fakim, Biodiversity Scientist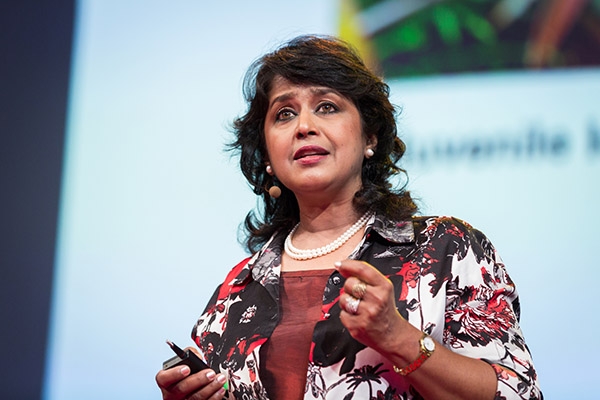 Ameenah Gurib-Fakim. Image source 
Ameenah Gurib-Fakim became the first female president of the Republic of Mauritius in 2015, using her background in organic chemistry to inform her agenda in the fight against climate change. Mauritius, being a Small Island State off the coast of Africa, is highly susceptible to the effects of rising sea levels. As the island itself isn't contributing much to the causes of climate change, their focus is on ways to combat the effects – such as planting mangroves to fight erosion and managing resources like water to avoid shortages. According to an interview with the UNESCO Courier, she believes strongly in the necessity of funding scientific research in Africa and attracting scientists and engineers to the continent. To do so she helped launch CARI – the Coalition for African Research and Innovation – which partners with institutions like the National Institutes of Health in the U.S.
Dr. Gurib-Fakim is also a proponent of developing phyto-drugs and utilizing medicinal properties of plants. She co-authored Africa's first Herbal Pharmacopoeia, was a founding member of the Pan African Association of African Medicinal Plants and established a center to study plants found in Mauritius for their potential benefits. She is a recipient of the African Union Commission Award for Women in Science and the American Botanical Council Norman Farnsworth Excellence in Botanical Research Award, among other honors.
Explore more! 
Listen to Ameenah Gurib-Fakim's 2014 TEDGlobal talk in which she discusses rare plants from African islands and their potential uses.