Cultivating Artistic Expression Through Bonsai 
August 19, 2020
Horticulture Department
Less than a year and a half ago, I stumbled into hobby gardening as a distraction from stress. My fascination with the alchemy that is plant science and development grew, and I switched my major from biomedical engineering to horticulture halfway through the summer on an impulse. In my first lecture I heard horticulture described as both a science and an art. At that time, this was an abstract concept to me, though I had an intense desire to learn more about this interaction. 
Less than a year from that day, I sit writing this having developed both as an artist and scientist through an internship with Bonsai Specialist Larry Jackel in the Bill Hosokawa Bonsai Pavilion. 
As an intern specializing in Bonsai Collection Management and Curation, I spent a significant portion of my time photographing the entire bonsai collection for our plant records database, in order to monitor changes in the health and styling of the trees over time. Though this was the main project I had to complete, most of my internship was spent learning the methods, techniques and design concepts for bonsai culture in an apprenticeship format.  This included the development and understanding of three concepts.  
The first of these concepts was "to achieve horticultural mastery of plants in pots." This scientific base allows the art to exist; in the words of my mentor, "A dead tree in a pot is not bonsai." Horticultural mastery includes frequency and quality of watering, in-depth analysis of the benefits of porous and highly inorganic substrates and soil components, as well as common fertilizing practices. 
The true fusion of science and art happens through the management of new growth, which was the second concept. This included learning several skills unique to bonsai culture, plus a few universal skills: fine pruning as a method to improve artistic elements of the design (such as negative space and asymmetry); wrapping copper wire tightly around branches to allow for the bending of these branches into positions that suit the design; "jinning," or pruning in such a way that the pruned cut appears as a natural dead snag; and repotting, which reduces the root system to allow the tree to restore its original vigor. 
Developing an understanding of design, which immersed me fully into the artistic side of horticulture, was the final concept. This included learning to analyze trees using the principles and elements of design, with a specific focus on space, balance, movement, form and unity. From there, it was a matter of learning to use the skills of pruning, wiring and repotting in order to make the starter material resemble a memorable tree in miniature. Most often this meant creating an environmentally driven form, or a tree that has been shaped by years of wind, snow, lightning and unfavorable placement. This only scratches the surface of design concepts within bonsai. 
These skills culminated in the development of several of my own trees, from start to finish. The most remarkable of these was a Panchito manzanita (Arctostaphylos × coloradensis 'Panchito') that I styled in the semi-cascade form, resembling a tree hanging horizontally from a cliff face. In addition to this, I gained experience through the restyling of a larger ponderosa pine, and through a project in which I was given the ability to choose which trees to present from the collection, and where to situate them within the pavilion for the appropriate emphasis, visual movement, variation and light requirements. 
Although bonsai culture seems niche within the whole realm of horticulture, it has changed the way I think about plants and the interaction between art and science. While I am now certain my interest is in public horticulture, I hope to practice bonsai for years to come, whether as a hobby or an occupation. I'm incredibly grateful to have had this unique internship experience, and for the opportunity to connect and learn from top-tier horticulturists with a large diversity of passions and interests. 
This post was written by Bonsai Collection Management and Curation intern J. Henry Basile, a junior at Kansas State University studying general horticulture and minoring in Spanish.
Gallery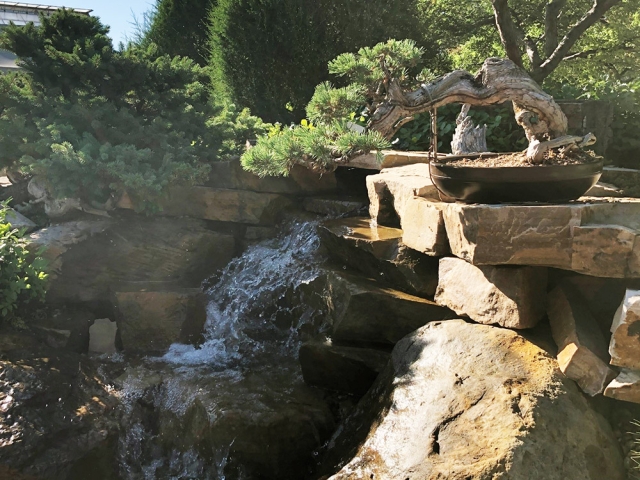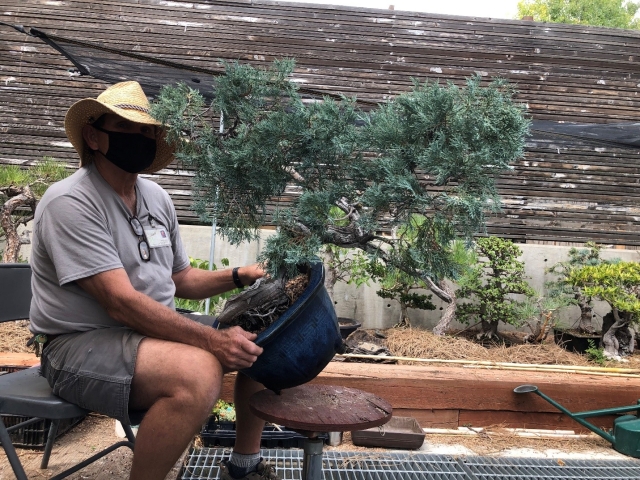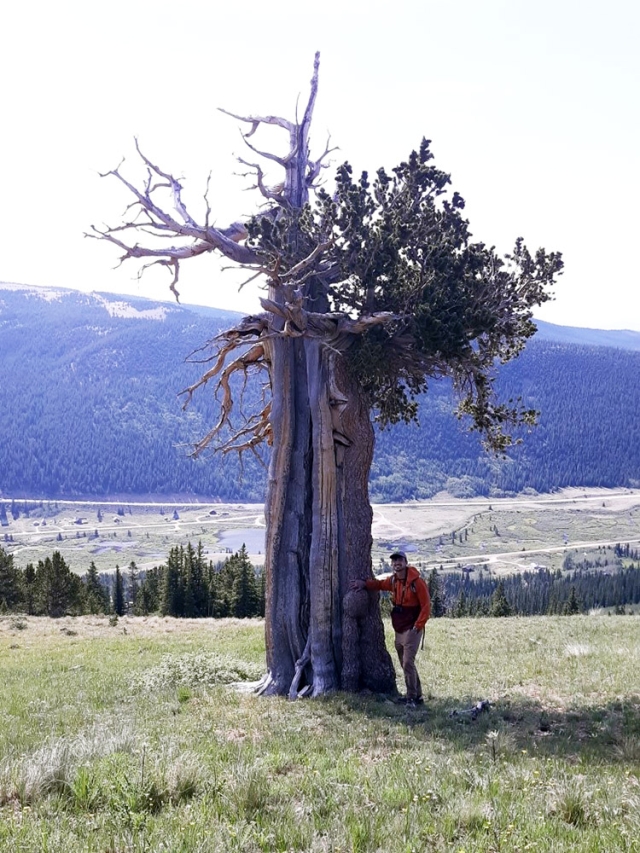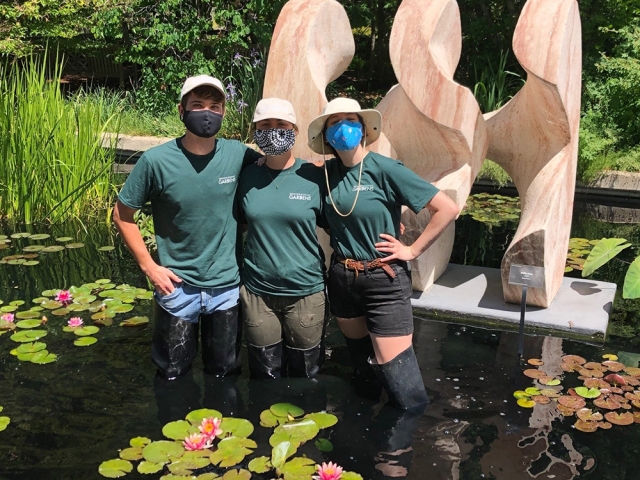 Comments
Bonsai
I had the opportunity to visit with Larry and Henri. They were both very helpful with my Bonsai and I appreciated the time they spent with me. They gave me suggestions and hands on help with my Bonsai. I very much appreciated the expertise and the help. My bonsai looks much better now and I also started a new cutting. Thank you Larry and Henri. I look forward to taking the Bonsai class when it is offered again! 👏 😊
Kathy Malone
Add new comment