Peru Discovery - Chapter 6
April 12, 2012
Nick Snakenberg
, Curator of Tropical Collections and Associate Director of Horticulture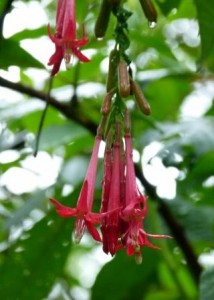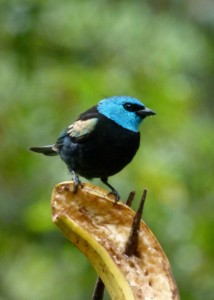 For most of the group, today is our last full day in Peru. We've been incredibly lucky with weather and travel, but today our luck may be changing. A few years back, during a period of extended heavy rain, a stretch of train lines along the Urubamba River (the only reasonably convenient way to reach Machu Picchu) were washed out, stranding hundreds of tourist and day travelers in Aguas Calientes. The tiny mountain town was not prepared for so many people needing food and lodging for such an extended period and a certain level of chaos ensued. In an effort to prevent a repeat of that situation and reduce the number of people who could potentially be stranded, when the river reaches "a level of concern", the rail operators stop allowing passengers on trains going to Aguas Calientes.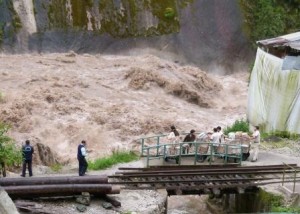 The river has been steadily rising and the day we arrived was the last day tourists were allowed in until the river and weather settle a bit. With continued rains and constantly changing train schedules, we needed to stay close to the station in order to be guaranteed a seat on an outgoing train. Unfortunately for some of us, that meant canceling plans for a return trip to Machu Picchu. Luckily, there were sights to see and activities to enjoy on the hotel grounds as we waited to head to the train station. The grounds of the Inkaterra Pueblo Hotel are home to hundreds of beautiful orchids but there are many other beautiful plants and flowers to admire as well. Bromeliads and fuchsia are abundant and there is also a small tea plantation where workers grow, harvest and dry their own blend of tea leaves. There is also a wide diversity of bird and butterfly species to enjoy. The hotel staff routinely fills humming bird feeders and place fresh fruit on tree branches to attract the birds and butterflies, making observation and photography a bit easier.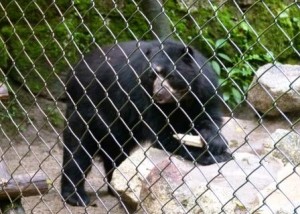 Another major conservation project for Inkaterra is the rescue of the Spectacled or Andean Bear. These bears are rarely seen and spend much of their time in trees foraging for food, especially fruits and bromeliads. In fact, 90% of the Spectacled Bear's diet is vegetarian. The bears are not at all aggressive but their taste for local produce has put them at odds with small farmers in the area. Habitat destruction from forestry and farming, poaching and accidental pesticide poisonings are also contributing to the decline of bear populations. The Inketerra hotel has undertaken a rescue and conservation program in an effort to save this gentle species. Many in our group were able to see the rescued bears up close and in the process, provided financial support to the conservation efforts.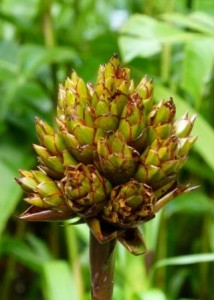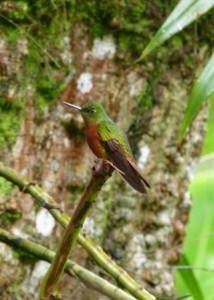 After spending more hours at the train station than anyone wanted to, we were able to catch a train back to our awaiting bus and a quick scenic ride back to Cusco. While the day may not have gone completely as planned, we were all thankful for our guides and drivers who made sure that our journey was as safe and carefree as possible. For most of the group, this was our final evening in Peru so we gathered for one last dinner as a group and toasted new experiences and new friendships with a few bottles of Peruvian wine. I hope everyone had a wonderful trip. For me, it was a pleasure meeting such interesting and diverse folks and I hope they all know how much I enjoyed their enthusiasm and appreciation of the wonders we were able to experience.