Perennial Planting in the Fall
October 7, 2020
Brooke Palmer
, Horticulturist Greenhouse Production
There is something about breathing in the cool, crisp air of late September mornings, wearing light sweaters, sipping on warm, seasonal drinks and enjoying the gentle, warm colors of reds, yellows and oranges that make autumn my favorite time of year. Among the many wonderful perks of the season, it is also the perfect opportunity to make perennial additions to your garden.
If adding to your gardens in the fall before the first frost intimidates you, don't let it – there are a surprising number of benefits to planting perennials this time of year.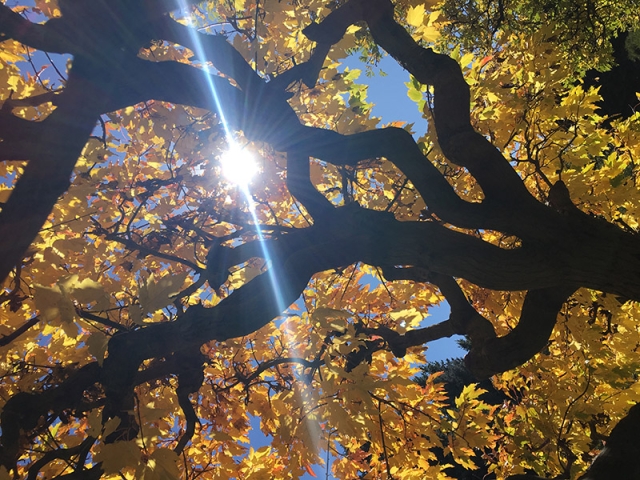 Cooler Air Temperatures of Autumn Are Easy-Going for Both Gardener and Garden
By the time autumn comes, the temperatures have dipped down from the oftentimes scalding heat of late spring/summer. This can be pleasant for you, the gardener, and the plants, as these mild temperatures will allow them adequate time to establish without high temperature stress. Not to mention you will likely bypass the nasty hailstorms of spring that can damage your young plants…and your determination. 
Soil Temperatures Still Warm for Healthy Roots
As we know in Colorado, the weather can be rather sporadic; we can be enjoying a pleasant 75-degrees one day, then get blasted with a snowstorm the next. It happens every year, but again, don't let Colorado's intense weather fluxes intimidate you. Despite our intermittent weather, often enough the soil is still warm from summer to allow roots to establish. Also, there is no need to worry too much about above-ground frost. Although the frost will stop the growth of the plant above ground, it will not necessarily kill the plant…roots will continue to grow and should be able to establish properly before the soil freezes solid, no matter what is happening with the air temperature.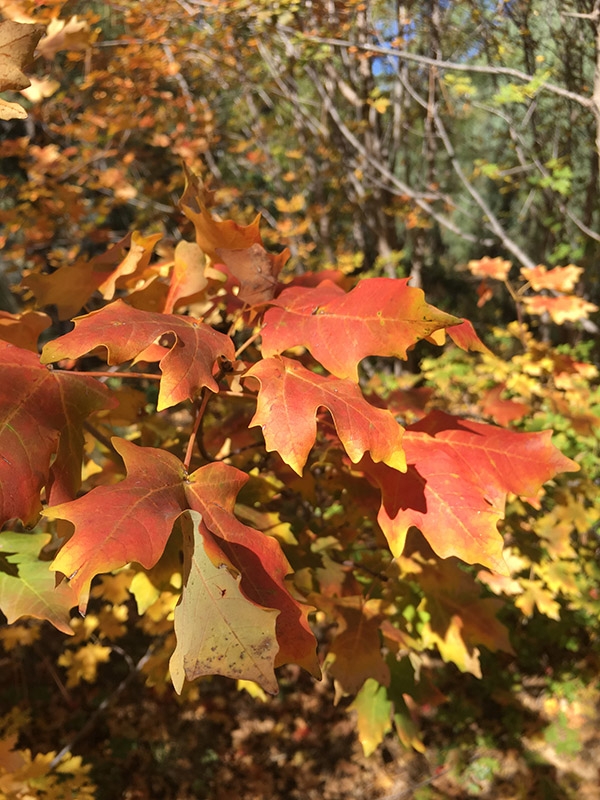 Planting in Fall Helps the Gardener Plan for the Next Growing Season
At this point in the year, observations of the past season are still visible. Were there empty patches in your garden that can be filled next year? Is there a place that could use seasonal interest, or want to add a specific texture? You may be able to better visualize these types of considerable changes before you cut plants back and forget by the time spring comes.
These are only a few of numerous benefits to fall plantings. I like to plant woody plants (though they may need winter watering if we don't have consistent snow cover, especially evergreens, to keep needles/leaves from desiccating during establishment*) and good-sized herbaceous perennials in the fall, usually in bare root form (i.e. cleaning off all the soil from the roots before planting). Ornamental grasses, native perennials and bulbs – pretty much anything you can currently find at your local garden center should be good for planting, and you might get a great deal as they don't want to overwinter the plants in pots!* 
Don't forget that these plants have just finished a growing cycle, and although they may look a little bushed as you plant, they should come back looking great come spring. Giving them this extra time to establish will ensure larger, healthier plants next spring and summer. Whatever you decide to add this fall, I guarantee you will see sweet luscious success in the next growing season!
This blog post and photos first appeared as an article by Denver Botanic Gardens Horticulturist, Greenhouse Production, Brooke Palmer in Life on Capitol Hill, September 2020.
*Additional information provided by Associate Director of Horticulture Cindy Newlander.