'Monarchs of Michoacan' Day 1: Morelia
February 6, 2011
Sarada Krishnan
, Director of Horticulture & Center for Global Initiatives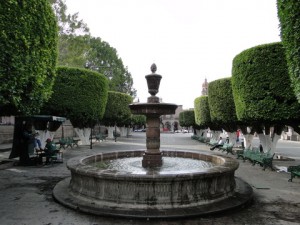 As this popular trip offered by Denver Botanic Gardens and Reefs to Rockies returns this year, I am pleased to lead this trip again. Joining me are seven enthusiastic patrons of the Gardens and nature lovers. What is a trip without any travel glitches? Icy conditions in Houston, cancelled flights, delayed and missed flights….these were some of the few glitches we experienced, but everyone got to Morelia on time and with good humor. And so our first scheduled day of the trip starts without a hitch! Morelia, a UNESCO World Heritage Site is the capital of the state of Michoacán in central Mexico. Located in the Guayangareo Valley, this is home to the indigenous Purhepecha peoples. Named in honor of José María Morelos y Pavón, a revolutionary rebel leader of the Mexican War of Independence, the heart of the city is dominated by colonial buildings including numerous churches and the impressive Cathedral of the Devine Savior of Morelia. Another prominent architectural feature of the city is the aqueduct.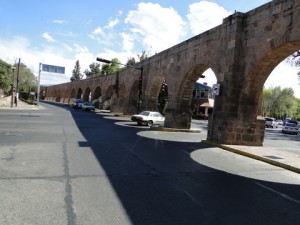 We start our day with a walk from our hotel to the Museo del Dulche (Candy Museum). This museum was created to preserve the candy making history of the local people. We are greeted by staff dressed in vintage costumes dating back to the 1900s and are given a demonstration of the candy making process, with some sampling. We have an opportunity to purchase candies from the museum store. After visiting a local handicrafts store we have an authentic lunch of regional flavor at a local restaurant. A trolley picks us up to take us on a tour of the city where all the important landmarks are pointed out. The highlight of the tour is the Sanctuary of Guadalupe, where the church decoration is influenced by Mexican artistry rather than Spanish.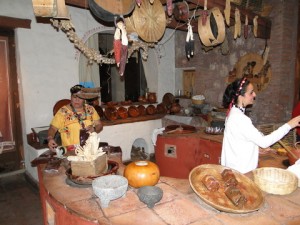 As we wind down this day, we all look forward to what is to come tomorrow, a visit to one of the Monarch butterfly wintering sites!