Made in the Shade: Planning a future where trees and people thrive
March 24, 2022
Christina Alba
, Assistant Research Scientist
Coloradoans know a thing or two about seeking out shade on a hot day. But unless up in the mountains, trees in Colorado only persist near water bodies or with some help from people via irrigation. Our native cottonwoods and willows create stately galleries that line the floodplains of our major rivers, housing abundant wildlife within their wind-shimmered canopies and massive trunks. In our towns and cities, street trees such as honeylocust, Kentucky coffeetree and ash line our walking and commuting routes, providing the sheltered comfort that our brains seem to crave.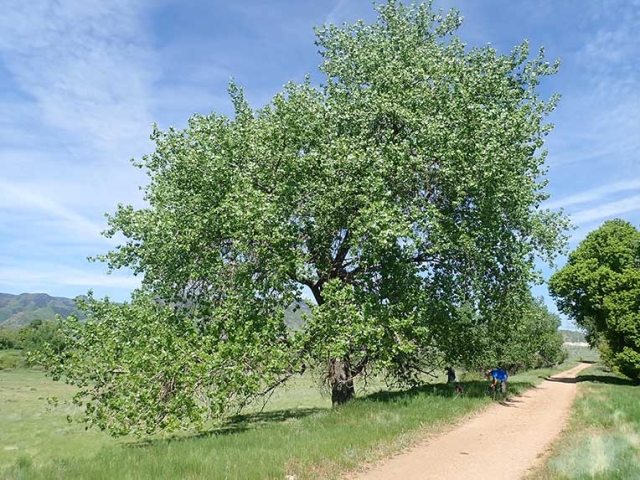 Cottonwood
One unique place in Colorado where our iconic cottonwoods and willows live in an urban setting is the High Line Canal greenway. The trees would not be there but for the Canal corridor, which is home to over 23,000 mature trees, about 40% of which are cottonwoods (other abundant species include green ash, Siberian elm and boxelder). As many of the cottonwoods near the end of their natural lifespan, and as the hydrology of the Canal changes, it is necessary to plan (and plant!) for the future. 
To this end, the High Line Canal Conservancy initiated a tree planting campaign in 2021. The initial planting of 225 trees includes both native riparian trees (plains cottonwood, narrowleaf cottonwood and boxelder) and the more xeric street trees we see in town, such as honeylocust, Kentucky coffeetree, Catalpa, common hackberry, and several oak species. Eventually, this pilot planting will be expanded to 3500 trees, or 50 trees per mile on average across the Canal corridor.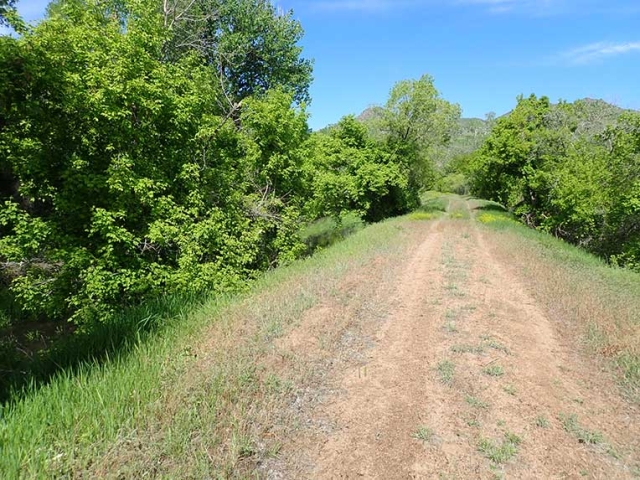 Boxelder 
What a perfect time to take some data! For example, how well do riparian versus xeric trees establish in relationship to their planting locations (think water availability, soil characteristics and light availability)? And are there any signs of stress or pest attack that might inform choices for the thousands of additional scheduled plantings? While many of the trees tolerate a wide range of conditions, the tree planting campaign represents a unique opportunity to gather information on hundreds of trees over time and space, with the goal to eventually assess their ecological roles in this semi-natural system. 
This research represents a partnership between Denver Botanic Gardens and the University of Colorado Denver via funding from the CU Denver Presidential Initiative on Urban and Placed-Based Research. Our fieldwork will be used to develop a CURE (Course-based Undergraduate Research Experience) project for undergraduate science students at CU Denver. We thank the High Line Canal Conservancy for actively consulting on the project.