Living in the Limelight
July 29, 2020
Margo Yousse
, Collections Assistant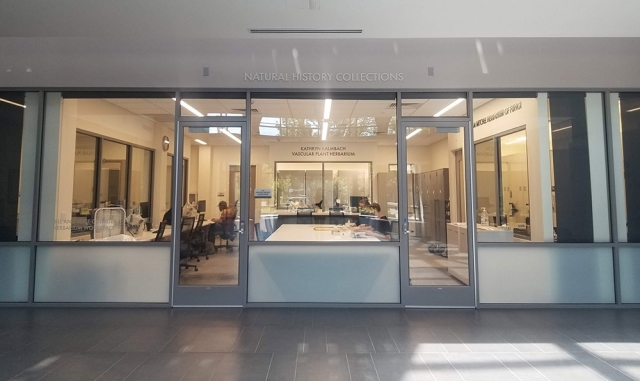 Thanks to funding from the Institute of Museum and Library Services (Award ID: MA-30-18-0410-18), all of Denver Botanic Gardens' natural history collections have been safely moved into their new home in the Freyer – Newman Center for Science, Art and Education. The new collections spaces are prominently displayed in the Center's atrium, a huge change from the previous collections space in the basement in the Boettcher Memorial Center. By simply increasing the visibility of our collections, we are better able to connect people with plants. Even people outside of the glorious new building can peer in through the windows and see specimens being processed in the William and Alice Collister Herbarium Workroom.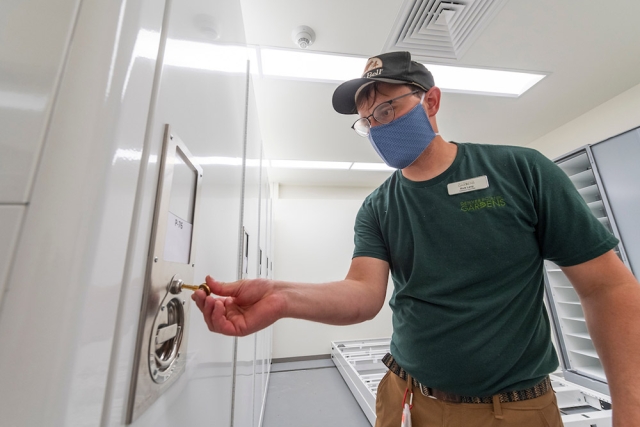 The original plans for moving into the Center had not included accommodations for a global pandemic, but I am so proud of our research and conservation team for making all the necessary adjustments to keep our people and specimens safe. We were able to efficiently move collections and stay healthy by working with fewer team members, social distancing and, of course, wearing masks.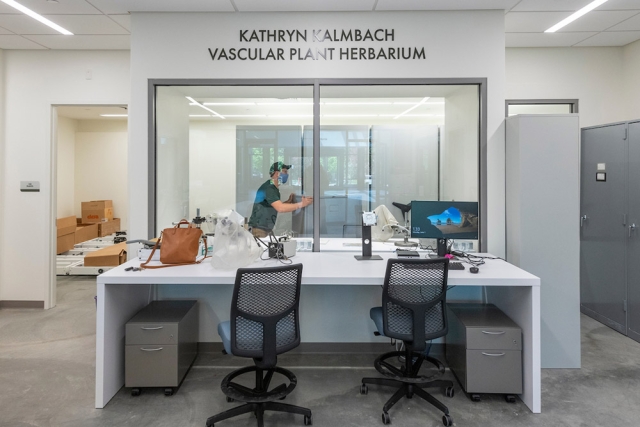 The pandemic has forced us to hit pause on some of our fieldwork this year, so new specimen collections have only been a tiny fraction of what they were in years past. One silver lining of this reduced specimen intake is that we have some time to adapt our old workflows to fit with our new work spaces. We will be thrilled to invite our herbarium volunteers back once things have settled down, as they are instrumental in the growth and maintenance of our natural history collections. Until then, we are doing everything we can to prepare for the eventual re-opening of the Center. We hope to see the public soon so we can share our amazing resources with the world!