Aspen Groves and Corporate Memberships at the Gardens 
July 27, 2020
Melissa Schaap
, Corporate Partnerships Manager
Go spend time with the aspen trees. They'll tell you how it works. They'll tell you to look to your roots for energy. They'll tell you there's warmth below the surface. ― Kaya McLaren, "How I Came to Sparkle Again"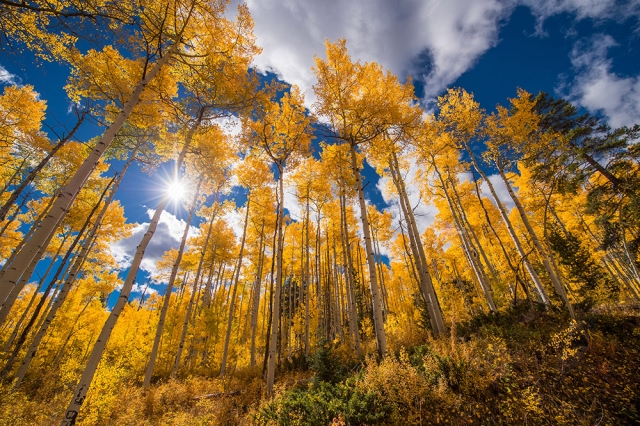 Aspen groves are remarkable communities. Connected by one root system, new saplings can sprout as far as 120 feet away from the parent tree. One root system provides life to hundreds – even thousands – of individual trees and helps the grove survive storms, fires and other challenges from mother nature. In fact, the aspens' root system moves waters and nutrients to support stressed trees in the community.
If you think about it, a corporate membership at Denver Botanic Gardens is a lot like an aspen grove. Corporate memberships at the Supporter Level and above include 25 to 200 individual memberships for employees or clients.
Each of those Individual Plus Memberships allows for up to two people per day to visit York Street or Chatfield Farms and can easily be upgraded (for only $25) to a Friends and Family Membership. Members enjoy discounts on Gardens' classes, events, purchases at the Shop at the Gardens, food and beverages at the Hive Garden Bistro or Offshoots Cafe, and more.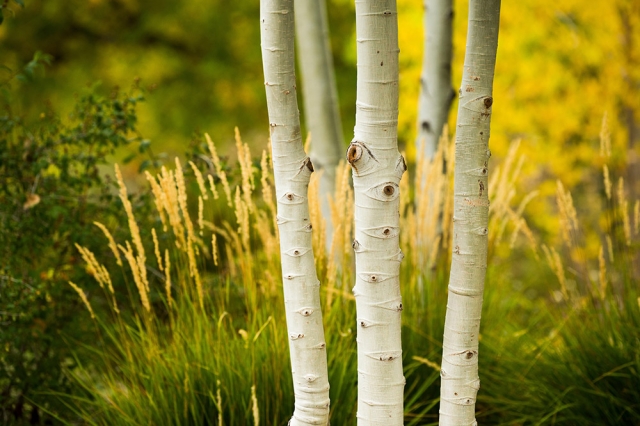 Employees at Gardens' corporate members like Land Title Guarantee Company and Prologis are thrilled to receive this special perk. Over the past few months, these companies have activated nearly 100 percent of their individual memberships.
I recently heard from our contact at Land Title:
Land Title Guarantee is thrilled to have had a long-standing partnership with Denver Botanic Gardens. This year, we decided to do a raffle for our individual memberships. The response was overwhelming as we had over 300 entries. We had 100 winners and almost all of them emailed me directly to thank Land Title for this amazing opportunity as well as share their excitement to use their membership passes this year.
Every company – no matter what your size – has this priceless opportunity to propagate the benefits of membership! We warmly invite your company to join the 100+ companies and nonprofits who support  Denver Botanic Gardens and generously provide these life-giving, diverse benefits to their communities.
Please contact me at melissa.schaap@botanicgardens.org or complete this inquiry form to learn more about corporate memberships at Denver Botanic Gardens.