Learning to Code for Science
December 14, 2020
Rick Levy
, Database Associate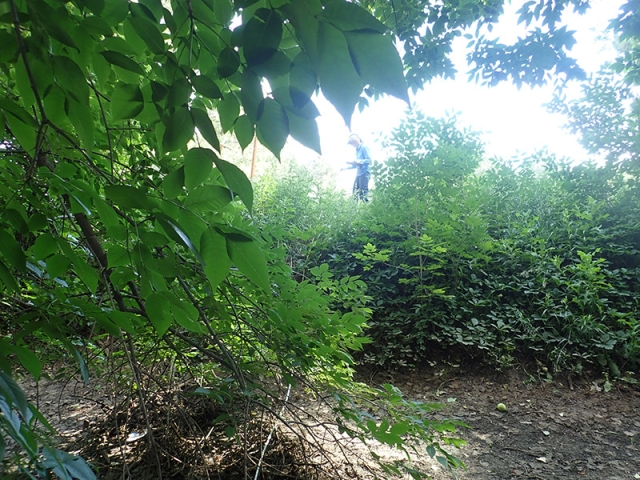 A Gardens scientist conducts a field survey that will be aided by a new web application developed in-house.
In mid-March of 2020, just as the nation was locking down in an attempt to curb the initial wave of COVID-19, I was set to begin an intensive course that would change the nature of my career. The course moved to an online format, and for the following six months I was neck deep in learning how to write code for developing web applications. Yes, it was stressful. But I eventually hit a stride and the aha! moments started to pile up. 
I came to Denver Botanic Gardens' Research and Conservation Department six years ago with a background in ecology, evolution and museum collection management. As the database associate (a role that oversees scientific data and digital assets) I had to learn a ton about computer science on the job. Now, thanks to the incredible professional development opportunities prioritized by the Gardens, I am positioned to grow even stronger within my field. 
The Research and Conservation Department is more empowered than ever to efficiently and effectively collect, store and disseminate scientific data. For example, my first project is an application that acts as a digital field book for botanists and ecologists surveying plant communities. Having this "field-to-database" tool will save our team from spending hundreds of hours typing up handwritten field notes and uploading them to a database, allowing our ever-growing research and graduate-research programs to survey more Colorado ecosystems. 
I am absolutely thrilled to keep applying my new skills to our field and lab projects, creating possibility for more and better scientific data that will, with no doubt, help us better understand and protect biodiversity.
 
Comments
Whoop!! Whoop!!
A "field-to-database" tool! I look forward to finding out what comes next as you hone these new skills.
Add new comment