A Fire Renews: See the Results for Earth Day
April 21, 2008
Matt Cole
, Director of Education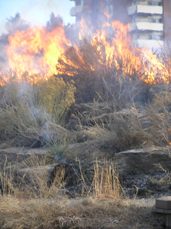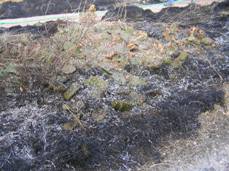 Remember that photographic puzzler I posted? Well, yes, the answer seems to have been widely known: the Laura Smith Porter Plains Garden was undergoing its every-few-years renewal burning. The other, exciting picture above captures a bit of the day, and the other shows blackened swaths. The sedate pictures below reveal the exciting success of the burn.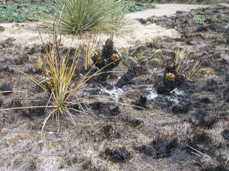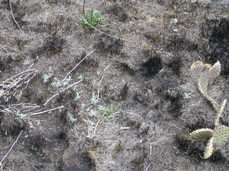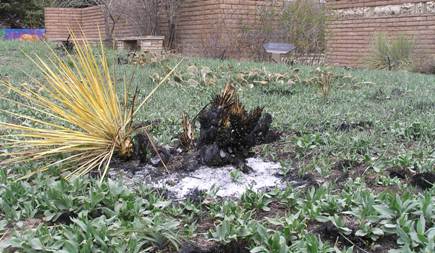 See how many new seedlings have started in a month's time?  It seems very dramatic even though its entirely natural. Even the soil has faded from the jet black to a more normal dark grey.  Come see it firsthand on Earth Day, one of the Gardens' free days this year.
 By the way, although fire makes for a cool photograph, the Gardens does not recommend that you try this at home. Aside from the permits and permissions that are needed, and aside from the preparation, equipment and extra help that is needed to conduct the burn safely, there are potential negatives.  For example,  certain invasive weeds love to be burned!  Burns can be beneficial, it just takes knowledge, skill and experience to determine what is likely to happen in a landscape.