Ethnobotany talk at the Gardens on Wed., Sept. 14 at noon
September 6, 2011
Jennifer Ramp Neale, Ph.D.
, Director of Research & Conservation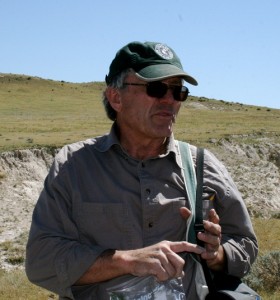 Join Gardens' adjunct researcher Dr. Don Hazlett for a look into the field of ethnobotany.  Dr. Hazlett will be giving the second talk in our new brown bag series: Re-search the Gardens: Meet Our Scientists. Dr. Hazlett has been instrumental in the initiation and curation of the Gardens' ethnobotanical collection, housed within the Kathryn Kalmbach Herbarium. As part of the ethnobotany research Dr. Hazlett conducts as an adjunct researcher, he investigates Native American and Spanish common names. These common names frequently provide information not only about plant origin, but plant use and cultural importance as well. Dr. Hazlett's talk will be in Gates Hall from noon - 1 p.m. on Wednesday, Sept. 14.  We look forward to seeing you there.