An EcoQuest For You
May 14, 2020
Jennifer Ackerfield
, Head Curator of Natural History Collections & Associate Director of Biodiversity Research
Each month, we send Denver citizens on a "quest" to discover biodiversity in new and different ways through use of iNaturalist, a citizen science app. Participants document the plants, fungi and associated insects, birds and mammals of their communities – learning more about the ecology of Denver with each observation. This data contributes to the Denver EcoFlora Project, a citizen science-based effort to create a flora of Denver that will ultimately be used for research about urban ecosystems, environmental education and conservation planning.
If you are interested in participating in the Denver EcoFlora Project, we have a quest for you. Now through May 31, we challenge you to follow your nose to find the stinky purple mustard, Chorispora tenella. This easy-to-smell plant is an invasive species form Europe and Asia. By discovering and documenting this plant using iNaturalist, you will help the Gardens learn more about the abundance and distribution of this species.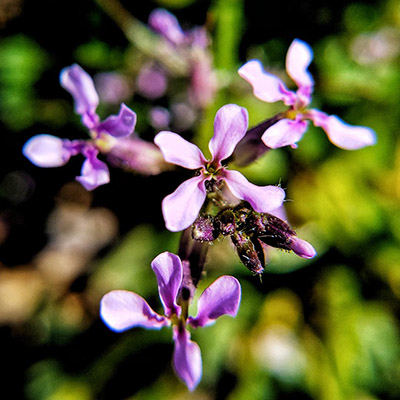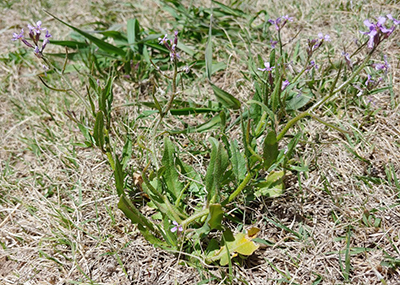 Sign up for our EcoQuest e-news to receive challenges for June, July and beyond! We look forward to discovering the flora of Denver with you.