Designed on Nature
June 21, 2019
Erin Bird
, Communications Manager
Inspired by nature, 15 undergraduate students in the Environmental Design University of Colorado Boulder (CU-ENVD) designed and built an outdoor classroom in Mordecai Children's Garden over the course of six months. The space was designed to be imaginative and flexible for a wide range of activities for young visitors. Special features include kneeling table legs that can be lowered and raised to accommodate varying ages, LED honeycomb panels that illuminate the space, integrated storage cubbies and living walls with plant boxes.
This is the third project we have completed with the CU-ENVD program. Last year, students designed and built two mobile ticket booths for special events at York Street and Chatfield Farms. The booths have LED illuminated exteriors and clean wood interiors. The booths are built on trailer beds, so they can be towed to different locations. The other project was two vertical veggie, herb and flower gardens that are watered by our atmospheric water harvesters.
We enjoyed the opportunity to provide hands-on learning for the students as they tackled non-traditional settings, input from many voices at the Gardens, budget and scheduling.
Mallisyn Bruce, an architecture major, says "Working on this design build project was such an amazing opportunity. Being able to see our designs come to life was an experience unlike any other we have had thus far in the program. It took months of hard work and dedication. This space will be enjoyed by people for years to come and I am so grateful to have placed my mark in a place I used to love visiting as a child with my own family."
Ian Klene, a planning major, adds "Being able to create a space like this while a student is an absolutely incredible opportunity. We were lucky to work with such a great client that helped facilitate our creativity and with instructor Jeremy Ehly who was able to focus that energy into a space that we hope will be cherished by children and their families for years to come."
The Gardens loves the addition of these creative, functional and sustainable design elements at York Street and Chatfield Farms. We look forward to seeing how these features enhance the visitor experience.
CU-ENVD Gallery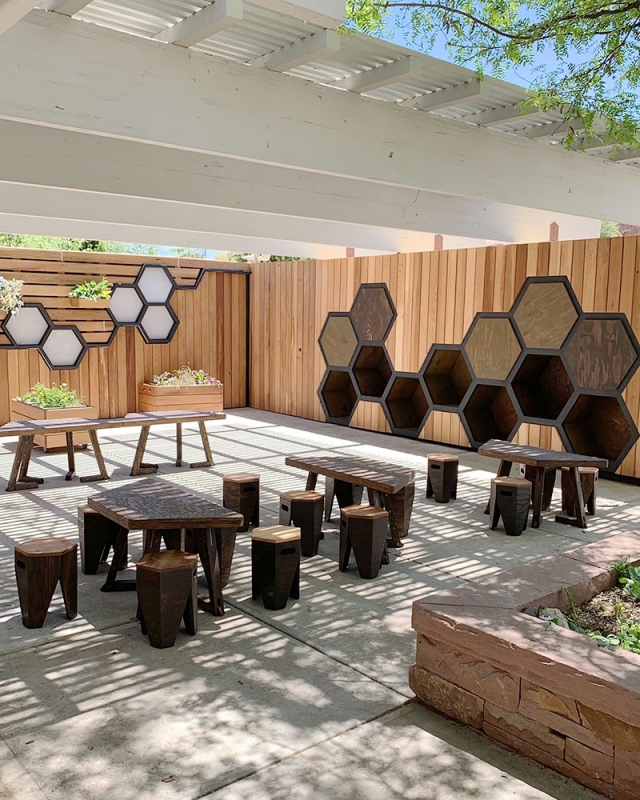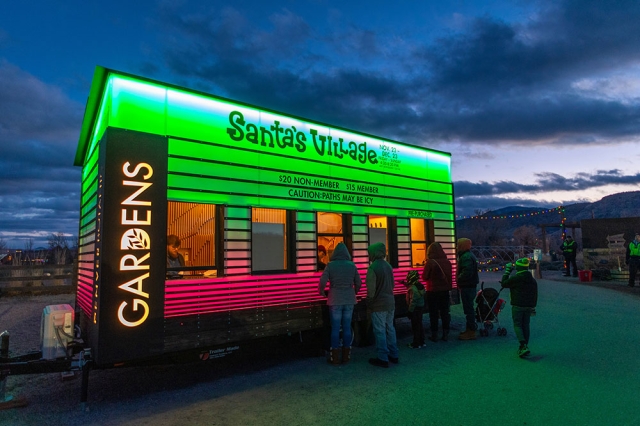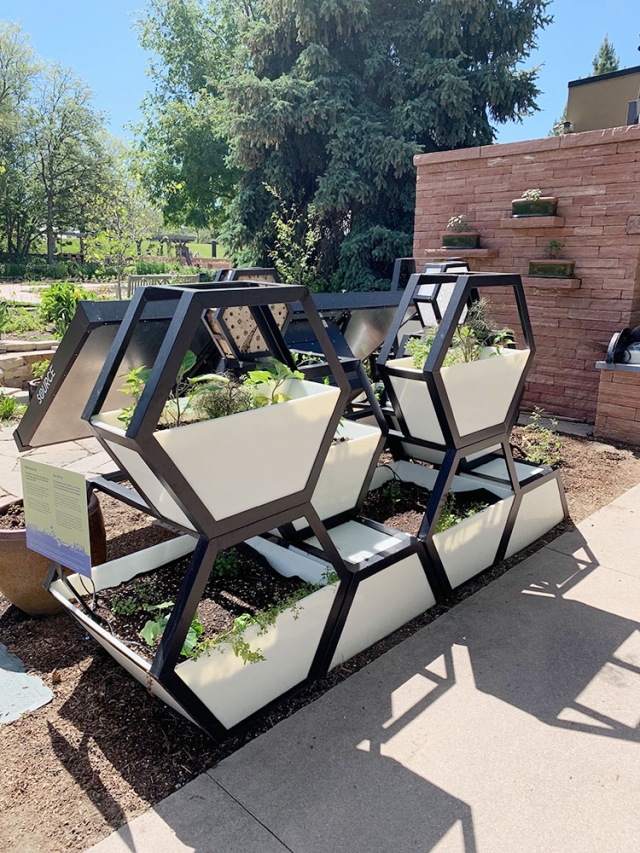 Comments
Wood
Nice space. But it looks like either clear Western redcedar or redwood was used for the fencing/paneling. If so, what a shame to offset the benefits of an outdoor space with destruction of ancient trees in old-growth forests. I hope that's not the case. Perhaps reclaimed wood was used?
Add new comment