Citizen Scientists on the Blitz…Bioblitz that is!
May 8, 2019
Research & Conservation
Are you interested in becoming a citizen scientist? We need your help this summer observing plant species along the High Line Canal (training dates are in May and June). Bioblitzes are short, focused efforts to document as many living organisms as possible in a specific area. Denver Botanic Gardens and The High Line Canal Conservancy are hosting a series of bioblitzes at parks along the canal  to teach participants about plant identification, biodiversity and how to use iNaturalist as a tool to document global biodiversity.
Today the canal is one of the longest recreational greenways in the United States and passes through several ecological zones as it makes it way from southwest Denver in Waterton Canyon to northeast Aurora on the plains. Biodiversity is higher along the canal corridor compared the urbanized landscape beyond, making it a valuable resource to be preserved for future generations! Trail users can walk, run, bike or ride horses along a recreation trail that follows the original canal. The High Line Canal was built nearly 140 years ago to aid farmers with irrigating more than 20,000 acres of farmland. Today, the canal is owned and operated by Denver Water and the recreational trail is managed by local park and recreation authorities.
In the summer of 2018, Denver Botanic Gardens documented plant biodiversity along the High Line Canal by collecting specimens that will be housed in the Kathryn Kalmbach Herbarium for generations to come. The project identified over 400 plant species living along the canal corridor. With that knowledge of the plant communities, The High Line Canal Conservancy will be able to better protect and enhance the canal for the future.
Still, there is more to be done! This summer, Denver Botanic Gardens and The High Line Canal Conservancy are looking for citizen scientists (new and experienced) to learn about biodiversity, practice plant identification, and contribute to global biodiversity documentation using iNaturalist; all along our wonderful local resource-the High Line Canal. The global community that is iNaturalist.org is dedicated to documenting biodiversity in all corners of Earth and the importance of making observations of all life forms is extremely valuable. Without citizen scientists gathering data, scientists and land managers would have less information available to make informed decisions.
Participants will have; a training session at Denver Botanic Gardens followed with a morning in the field at a bioblitz along the High Line Canal! Newly minted citizen scientists can learn about identifying plants they might find along the canal, help document biodiversity using iNaturalist, spend time outdoors with like-minded individuals and learn about the High Line Canal.
Citizen scientists will be using cameras or mobile devices to take pictures of plants as they walk up and down the High Line Canal recreation trail. Participants should come prepared and be able to walk several miles in a variety of potential weather conditions on gravel or rocky terrain. Please wear closed and comfortable shoes, layered clothes for changing weather conditions, as well as a hat and sunscreen. Bring a full water bottle and food/medicine you might need. Light snacks and water for refilling bottles will be provided.
Spots are limited so sign up today! All volunteers will need to register and attend an introductory training meeting at Denver Botanic Gardens before participating in a bioblitz. Sign up for your spots by emailing Kent at kent.schnacke@botanicgardens.org.
Dates and Locations
Training dates (choose one): Denver Botanic Gardens 1007 York Street, Denver, CO 80206
Saturday, May 25: 8:30-11 a.m.
Friday, May 31: 8:30-11 a.m.
Saturday, June 29: 8:30-11 a.m.
Bioblitz dates and locations (choose one):
Saturday, June 1: deKoevand Park, 8-11 a.m.
Saturday, June 8: Eisenhower Park, 8-11 a.m.
Friday, June 28: Writer's Vista Park, 8-11 a.m.
Saturday, July 6: Chatfield State Rec Center, 8-11 a.m.
Friday, July 12: Delaney Farm, 8-11 a.m.
Tuesday, July 16: Three Pond Park, 8-11 a.m.
Saturday, Aug. 3: Del Mar Park, 8-11 a.m.
This blog post was written by Kent Schnacke, botany education and outreach seasonal.
High Line Canal Gallery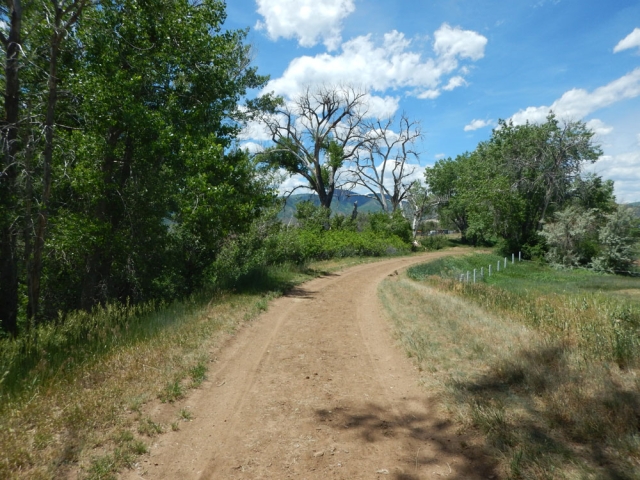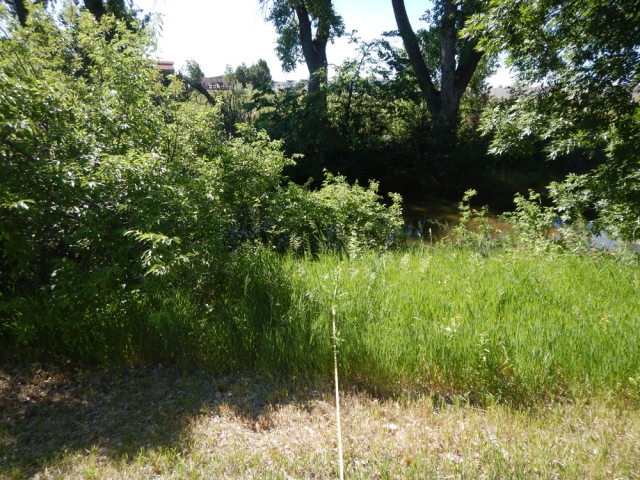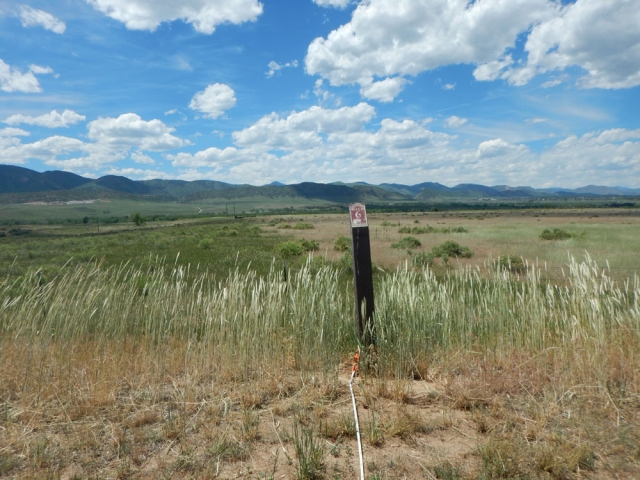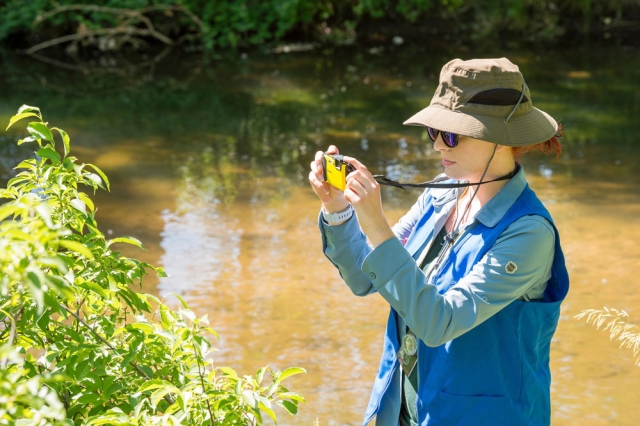 Comments
Looks like fun!
This sounds like a lot of fun! I don't know many of the plants along the canal but I enjoy walking my dog along the canal and would love to learn about the plants there. I'll be signing up!
Add new comment