Celebrate the Week of the Young Child
April 9, 2021
Melissa Gula
, Manager of Family & Children's Programs
Get ready: April 10-16 is the 50th anniversary of the Week of the Young Child! Sponsored by the National Association of the Education of Young Children, the Week of the Young Child celebrates young children and their families. 
At the Gardens we encourage young children and their families to explore plants and nature through hands on nature exploration and play. We offer programs for early learners and their grownups at all three of our programming locations.  
You can explore plants and the natural world at home with your early learners, too. Look at the ideas below for activity suggestions that can help you get outside and interact with plants as you celebrate the Week of the Young Child.
Share pictures of your celebration with us on social media using these hashtags: #mydbg, #WOYC2021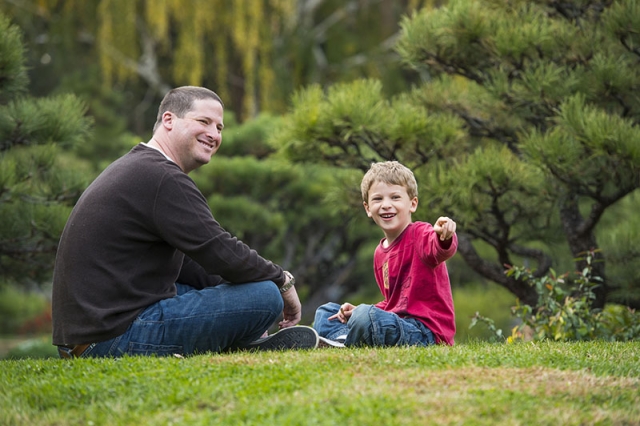 April 10, Kick-off Saturday
Spend some time together by planning a picnic in the park or taking a hike.  
April 12, Music Monday
Take a walk through your neighborhood and listen for the sounds of nature. What sounds can inspire you to make music or write a song together as a family? Use the Sounds of Nature Scavenger Hunt to guide your exploration.
April 13, Tasty Tuesday
Have you ever noticed all the different colored fruits and vegetables we eat in a day? The phytochemicals in fruits and vegetables are not only responsible for providing them with different colors, they also provide different health benefits. Try eating through the rainbow with your little one today. What fruits and vegetables will you eat that are red, orange, yellow, green, blue and purple?
April 14, Work Together Wednesday
Work together with your little ones to become citizen scientists by joining the Denver EcoFlora Project. Learn more about nature in your own neighborhood and share your findings with other naturalists. 
April 15, Artsy Thursday
Did you know you can be an artist anywhere? Search for colors and patterns in nature that can inspire you to make your own natural artwork! Use the Colors and Patterns in Nature Scavenger Hunt to help guide your exploration and inspire your artwork.
April 16, Family Friday
Create a collage of your family and all the fun pictures you have taken during the Week of the Young Child.
Thanks for celebrating with us and enjoying nature!