Celebrate the Season and the New Year at the Gardens
November 6, 2020
Megan Kuehn
, Private Events Assistant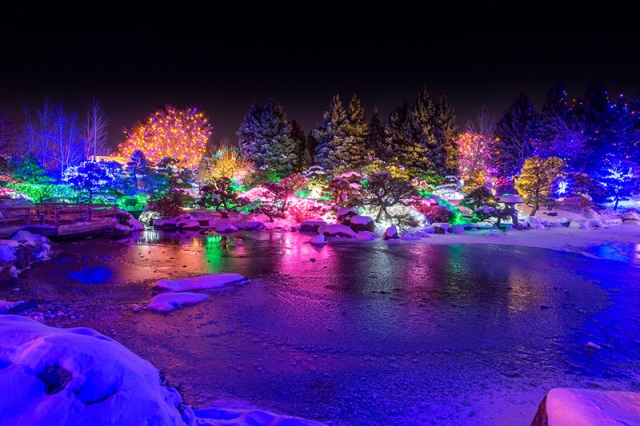 New this season: Blossoms of Light extends through January 16, 2021, and so do private events! Although events may look a little different, our team is here to help you execute a safe and festive party through the extended season. 
MSN Travel says Blossoms of Light has the "Most amazing holiday lights in America." What better way to celebrate your co-workers, clients or friends and family than at the Gardens' signature outdoor holiday event? 
During this spectacular event, several spaces, including two outdoor sites, can accommodate your holiday greetings. Rethink the classic holiday party for a great get-together in a comfortable atmosphere: Instead of a traditional sit-down dinner, offer quick cocktails and hors d'oeuvres while everyone says "Happy holidays!" or "Thank you for all you do!" before walking through the lights. Or order a hot chocolate bar from one of our lovely caterers for your guests to make their favorite concoction to sip while celebrating in our winter wonderland. You can also customize a holiday activity like a grab-and-go cookie decorating kit for your guests to enjoy at home after a magical evening at Blossoms of Light.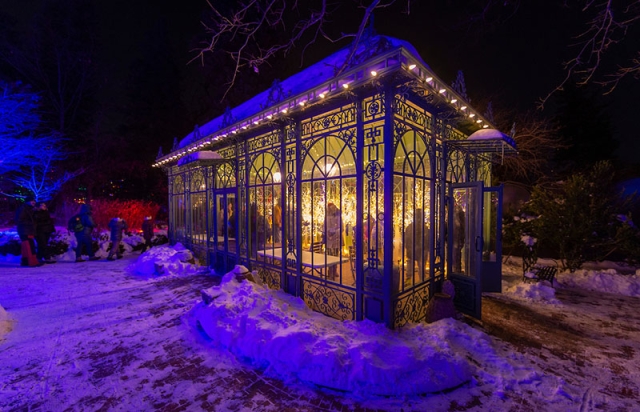 'Tis the season to safely celebrate and we'd love to be a part of it! Contact our private events team at 720-865-3551 or private.events@botanicgardens.org.  
Private events are available Nov. 20 – Dec. 19, 2020 and Jan. 4 – Jan. 16, 2021 
(Not available on Nov. 26 or Dec. 20 – Jan. 3). 
Ready to pop the question? Check out our Merry & Bright package!
Get familiar with York Street's Covid-related safety procedures.