Celebrate Endangered Species Day
May 20, 2011
Jennifer Ramp Neale, Ph.D.
, Director of Research & Conservation
Did you know that more than 1350 species in the US are protected under the Endangered Species Act? A whopping 792 (57%) of them are plants. Today is the sixth annual Endangered Species Day, a day to celebrate our endangered species. There are 29 species in Colorado listed as Threatened or Endangered under the Endangered Species Act. Thirteen of them are plants and we at Denver Botanic Gardens are working to conserve each of them.
Through our partnerships with the Center for Plant Conservation and the US Fish and Wildlife Service, we are working to collect seed of all of our listed species. Once seed are collected some is germinated for grow-out at the Gardens while the majority is sent to the National Center for Genetic Resources Preservation for long-term storage. In addition to conserving our rarest plants through seed collection, we are partnering with the Bureau of Land Management to track life-history data for the Colorado hookless cactus (Sclerocactus glaucus). Our monitoring work which began in 2007 tracks more than 700 individual cacti across the species' range from Delta to DeBeque, Colorado. We are studying how long this species lives and how often new seedlings are found. We are also using molecular genetic tools to determine if this threatened species is crossing with a more common cactus.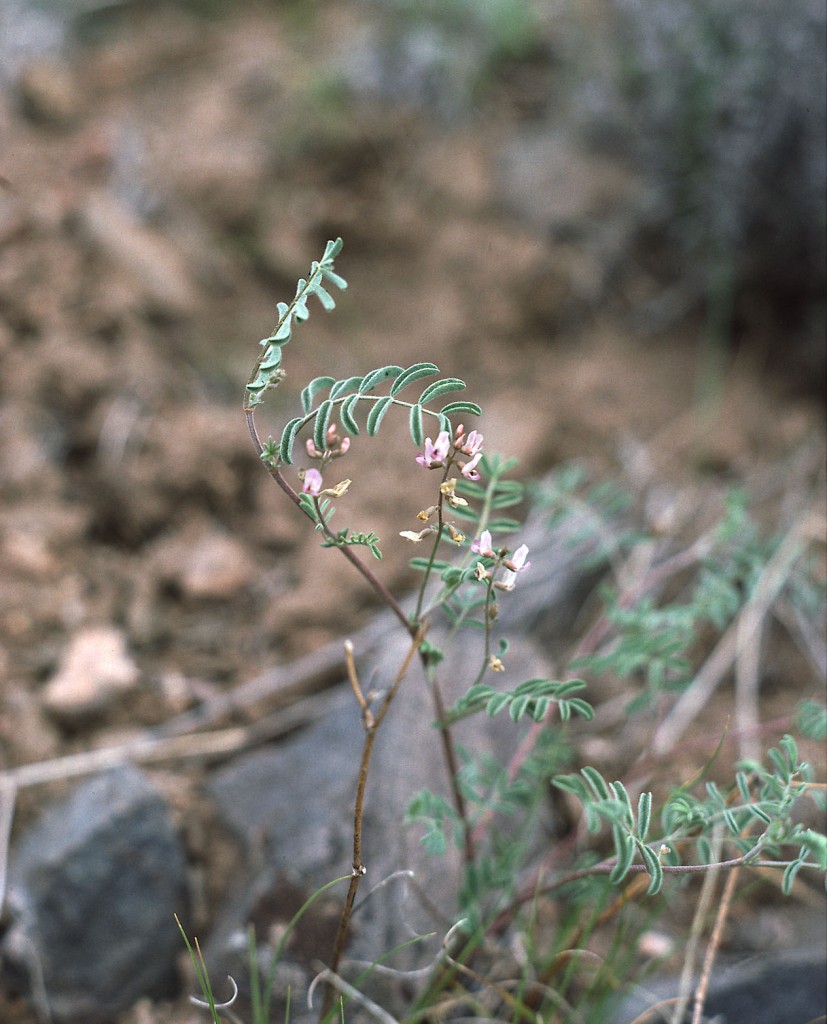 The skiff milkvetch (Astragalus microcymbus) was listed as a candidate species for protection under the Endangered Species Act in 2010 largely due to data we collected during the 16 years we have been studying the species. The small member of the pea family is found in a single drainage outside of Gunnison, Colorado. Our first 9 years of data documented decreases in population size across our monitoring plots. We suspect the decrease was largely due to low seed production which might be made worse by rabbits eating the plants before they produce seeds.  In recent years, populations are rebounding slightly. We are working with the Bureau of Land Management and the US Fish and Wildlife Service to learn as much as we can about this rare species and its life-history so we can help keep it off the Endangered Species list. Here at the Gardens we are celebrating Endangered Species Day by educating the more than 400 school kids who are visiting today about Colorado's rarest plants and how to help conserve them. To learn more about Endangered Species Day and ways you can help conserve our nation's rarest species visit: the Endangered Species Coalition or the US Fish & Wildlife Service.